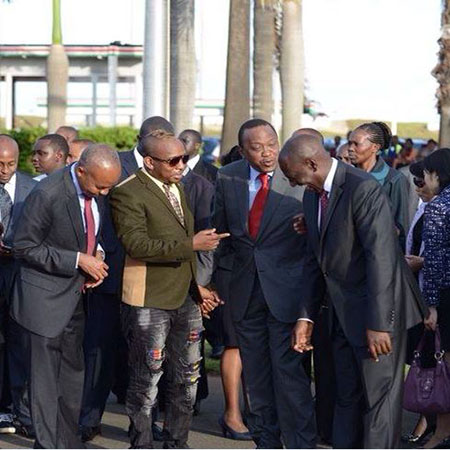 Sonko steps out in ripped jeans Photo: Frank Asanyo
By Sheila Kimani (@sheilakimm)
Soon after "Enter the dragon" caused a buzz as the Chinese officials came to Kenya in a bid to launch lucrative deals like the new railway construction; Nairobi Senator Mike Sonko gave the Kenyan members of Parliament at the event a good laugh by showing up in funky ripped-off jeans to the official meeting.
As other government officials looked dashing in their outstanding and well kempt suits, Sonko looked randomly unique in an official casual look which involved a shirt, tie and suit coat matched up with a funky pair of 'dot.com' ripped jeans.
From the waist up, Sonko looked well official even with the tie well fastened but even the president was left in stiches after seeing Sonko's bottom outfit (the ripped jeans).
Perhaps shocked at Sonko's fashion sense and audacity the president, vice president and other government officials could not conceal their laughter.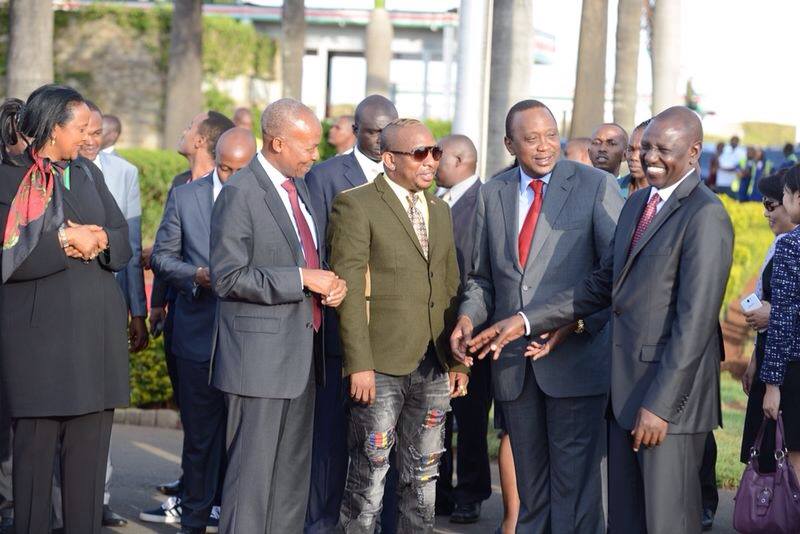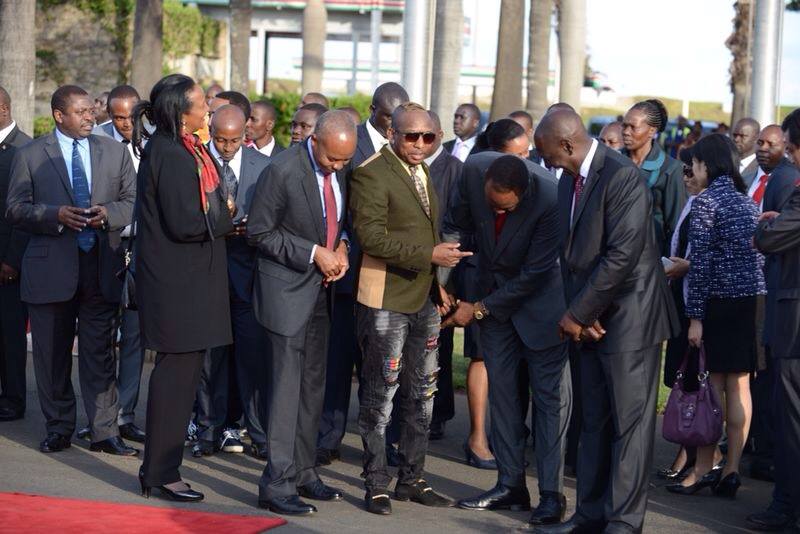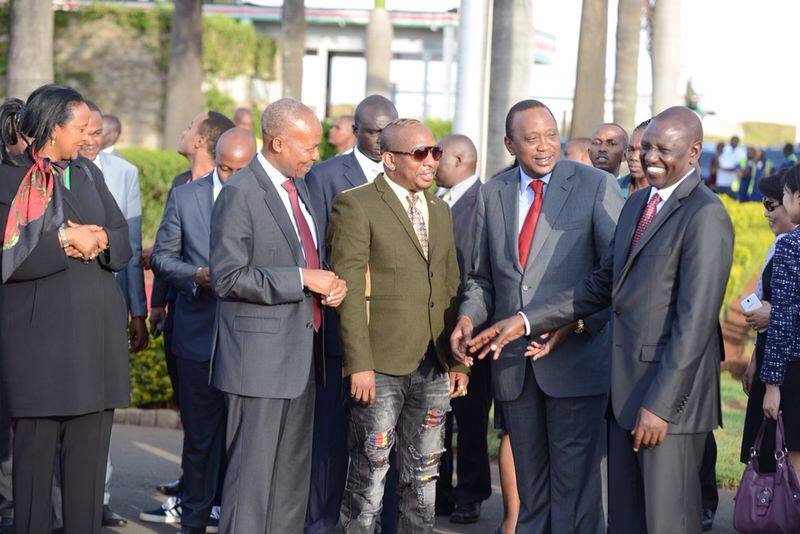 Photos sourced from: Ghafla Kenya
Related Topics