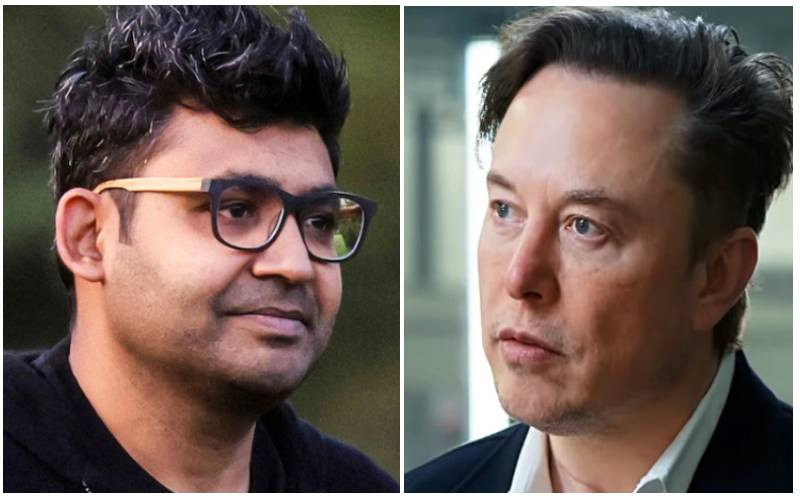 Parag Agrawal, the immediate former CEO of micro-blogging site Twitter, will take home $42 million (Sh5.1 billion) in compensation after new owner Elon Musk sacked him unceremoniously.
CNN subsidiary News 18 reports that Agrawal's severance package marks the end of his ten-year association with Twitter.
The CEO's employment agreement had a clause stating that Twitter would compensate him $42 million (Sh5.1 billion) should he be fired within a year of his contract.
Agrawal was to turn a year old as Twitter CEO on November 29, 2022, which is exactly a month from the date he was sacked.
The 38-year-old Indian-American software engineer took over as CEO of one of the world's leading social media platforms from Jack Dorsey, who had stepped down.
Dorsey co-founded Twitter in March 2006 in California, USA alongside Evan Williams, Noah Glass and Biz Stone.
While stepping down as the platform's topmost boss, Dorsey said: "I've decided to leave Twitter because I believe the company is ready to move on from its founders."
His compensation after exiting the firm was Sh3.3 billion ($30.4 million), paid back to him in the form of stock awards.
Barely one year into his job as Twitter CEO, Parag Agrawal has been shown the exit door by Musk, whom he initially had a cordial relationship with.
In April 2022, when Musk, who was worth Sh24.6 trillion ($212 billion) at the time, expressed interest in buying Twitter, Agrawal welcomed the proposal.
Their relationship, however, soured as the deal talks progressed.
The BBC reported that a series of texts that were disclosed at a Delaware court revealed that the two were cordial and excited to start working with each other, bonding over "engineering" and their liking for Twitter.
Musk, the world's richest man since September 2021, would later call for an audit of Twitter, asking that the platform gets rid of bot accounts before he could go ahead to acquire the platform.
A tweet by Musk on Twitter spam accounts did not go well with Agrawal.
On April 9, Musk asked on his Twitter page if the social media site was dying as "most of its top accounts rarely tweet."
This tweet by the billionaire (based on US standards), resulted in the degeneration of their previously good relationship.
On April 11, Agrawal took to Twitter to announce that Musk has decided not to join the company's board.
Six months down the line, Musk has acquired Twitter for Sh5.3 trillion ($44 billion) and sent Agrawal packing.
Twitter was publicly listed in November 2013. The takeover by Musk essentially means that he has 100 per cent control of the company.
After assuming ownership of Twitter, Musk also sacked the company's legal secretary Vijaya Gadde and the Chief Financial Officer (CFO) Nel Segal.
According to the BBC, Musk, has been critical of Twitter's management and its moderation policies.
Musk has suggested that he would reverse bans on suspended users, including former US President Donald Trump, who was excluded following the Capitol riot in January 2021.
In July this year, Musk had opted out of a proposal to buy Twitter, saying that the company had lied about the number of bot accounts on the platform. As a result, Twitter threatened to sue him.
In a subsequent audit of Twitter's 1.3 billion global accounts, it was established that the platform's bot accounts were between 5 to 11 per cent. That's about 65 million to 143 million accounts worldwide.
Twitter, consequently, said Musk's estimation of 20 per cent bot accounts (260 million) on the platform globally was erroneous.
Related Topics