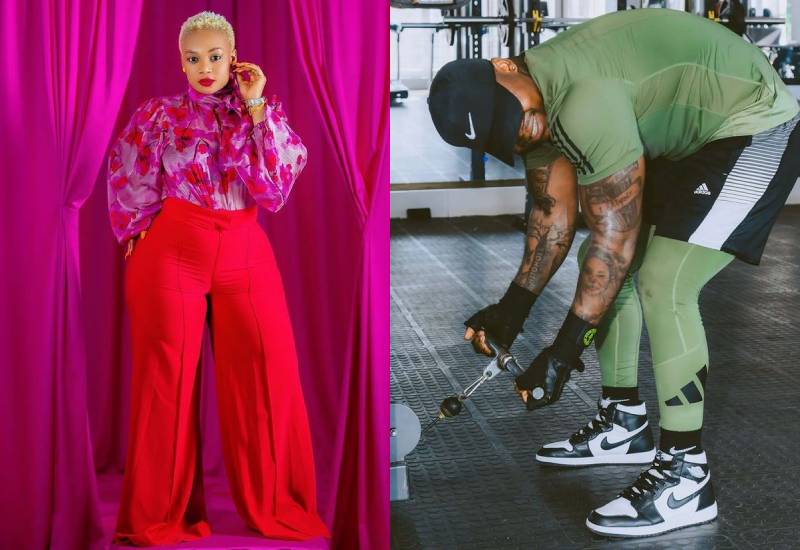 Celebrated Tanzanian artiste Rajab Abdul Kahali, popularly known by his stage name Harmonize is probably not giving up in his quest to restore his relationship with actress and film star Kajala Masanja. Recently, the Matatizo hitmaker has now revealed that he is faithfully attending gym sessions in order to win Kajala's love.
Speaking at an interview, Harmonize revealed that he has been constantly working out in hopes that the 41-year-old actress will notice his efforts and perhaps take him back. According to him, she is his greatest influencer in his life.
He now claims that he is madly in love with her and ready to do whatever it will take to have Kajala back in his life.
"She has made me become consistent with my gym sessions. She is the greatest influencer in my life," he said.
Barely a week ago, Harmonize once again proved that he has no intention of giving up his fight to win back Kajala. This is after the award-winning singer, who has done close to everything possible to get Kajala's forgiveness, decided to intensify his efforts and proceeded to buy her a new Range Rover Evoque.
Flaunting the luxurious gift on his social media, the singer acknowledged that he had really hurt Kajala and wished she could forgive him and take him back.
"Hatakama zingekuwa kajala 1. Mpaka 10. Haziwezi kufuta maumivu niliyo kusababishia wewe pamoja a familia haziwezi badili chochote tulichopitia nawala haiwezi kuwa sababu ya kunirudia ila hiii (1) inaeleza majuto ya yote niliyo kufanyia. Ninacho omba kwako ni msamaha wa thati ya moyo wako. Frida wewe ni mtu wa mungu sanaa...!!! unasali pia bila shaka unatambua hakuna mkamilifu hutokuja kuanza upya mama you know me better come back usisahau mimi ni mtoto wa masikini mwenzio tuu nina familia wajomba shangazi wadogo na ndugu kibao masikini ambao nikifa leo ndio watakao nizika," he wrote.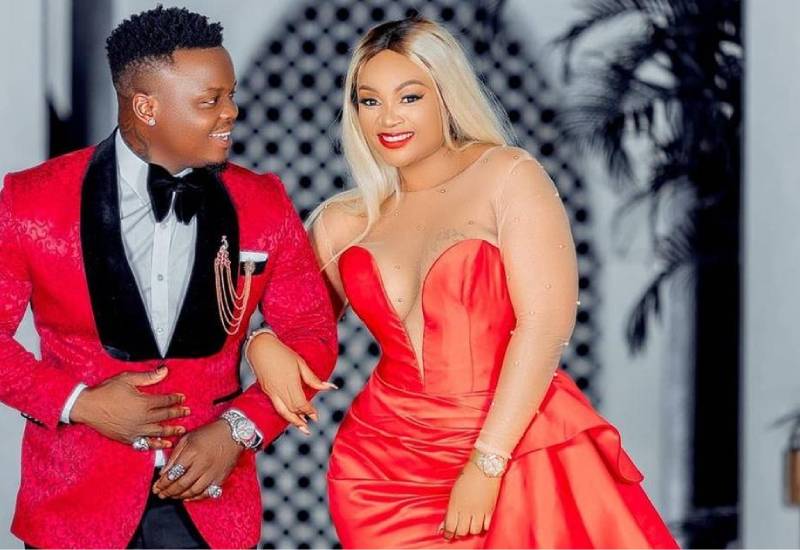 The Naogopa crooner went on to assure Kajala of his love for her with a promise to do everything possible to win her trust back.
"Ila nimeona wewe ndo unastahili hichi kidogo changu natamani ujue kwamba nakupenda sana narudia tena nisamehe na unipatie nafasi ya mwisho i love you take me back nakumbuka kuna siku ulisha wahi niambia hii ni moja ya gari ya ndoto yako please take it from me I love you," he added.
Related Topics