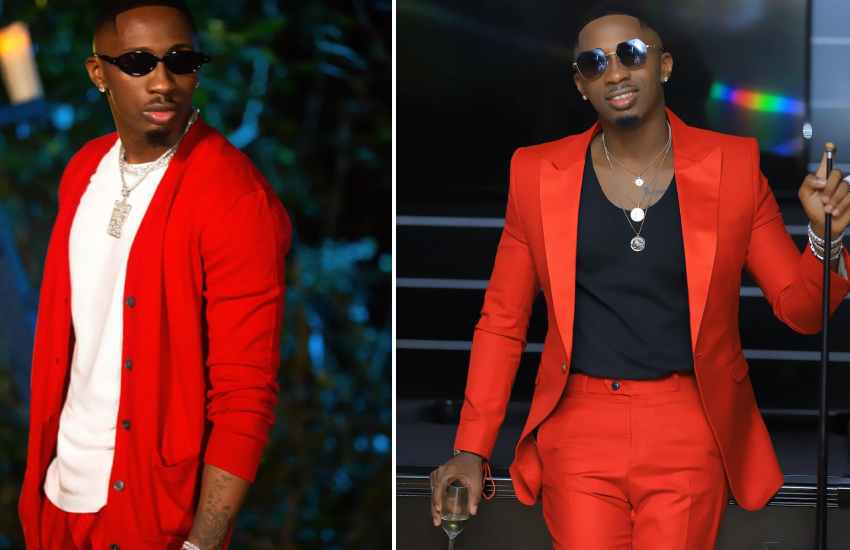 Tanzanian heartthrob crooner Juma Jux has confirmed that his whirlwind romance with Thai model Nayka is over.
Speaking to veteran radio personality Shaffie Weru, Jux confirmed reports that had been swirling for months that the two were no longer an item
Jux explained that it didn't work out and that spanner in the works was that his long-distance relationship with Nayka proved difficult.
"It didn't work out. Long-distance is so difficult; I can't. Now, sitaki wanawake wa mbali. Wanawake wa mbali siwawezi anymore," said Jux under a year after he called it quits with singer Vanessa Mdee alias Vee Money.
Read Also: PHOTOS- Has Juma Jux moved on? Flaunts hot new beau
Asked if he is dating, Jux said he is single and that since parting ways with Vee Money, he has been in a few, short-lived, relationships.
"Nayka was from Thailand. I had known her for a while then we got serious. The thing is, distance; she can't move here, I can't move there. We got to a point it became too much. I personally dislike video calls, chatting every time- so it became difficult," he added.
Reiterating that he has no preference for race or nationality, Jux outlined what he looks out for in a lover.
"I don't choose as to where she comes from. First, naangalia kichwani before anything else. Uzuri wake uanzie kichwani; awe smart sana. She has to very smart, to challenge me sometimes and independent. When I say independent it is not that I am avoiding to take care of her but I believe that a woman who has her own life finds it easy to be confident with herself. I can provide for her as her boyfriend or man but she has to hustle too," went on the singer.
Read Also: PHOTOS- Vanessa Mdee accompanies Rotimi to Tyler Perry studios
Vee Money's relationship with Power actor Rotimi is, on the other hand, going strong and are reportedly set to walk down the aisle in the near future.
On December 31, 2019, the pair made a trip to Vee Money's home town, roughly a month after Rotimi secured himself a luxurious family home in the leafy suburbs of Lagos.
In an interview with Millard Ayo, Vee Money could not hide her joy as she revealed that Rotimi was the one and that it took her two days to settle on the star as her soulmate.
"It took me two days…I said, 'This is my husband, I'm in love with him. I love him'," said Vee Money.
Related Topics