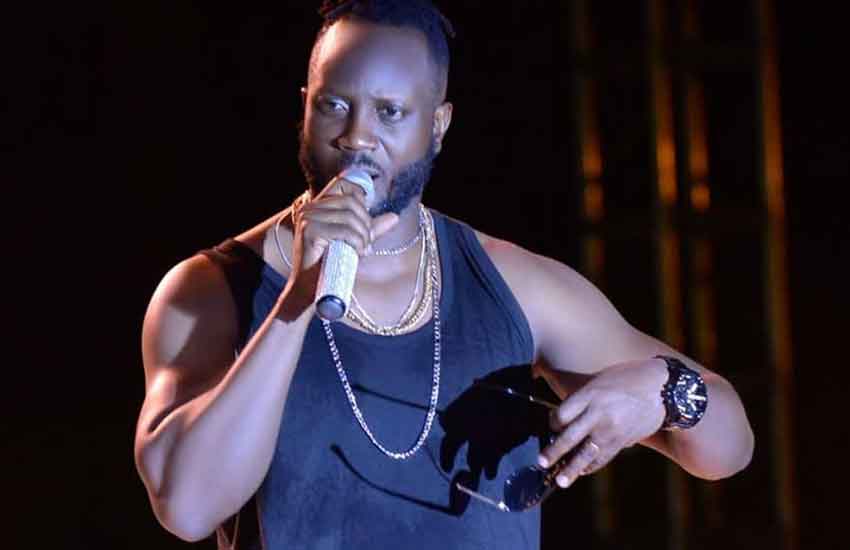 Ugandan ragga star Bebe Cool has forgiven a group of men arrested for pelting him with bottles and stones while performing at Cindy Sanyu's 'Boom party' at the Cricket Oval, Kampala.
According to Bebe Cool, the 11 suspects were hired to cause mayhem at the party and to purposely target his highly anticipated show in celebration of Cindy, a former Blu 3 star.
Bebe Cool pointed an accusing finger at popular promoters Bajjo and Abitex as the men who allegedly marshalled the goons to sabotage his act.
"Today I had a chance to meet the relatives of the different young men who were arrested on Saturday for pelting bottles at me on stage. I forgave the culprits because some of these relatives were mothers, wives with babies and the fact that they are young men being ignorantly used. But I asked them to have relative conversations with the arrested culprits about refraining from such acts that would harm innocent Ugandans, themselves and their families," said Bebe Cool.
Read Also: My rich father left me and my mother to suffer in poverty- Bebe Cool
Speaking to Spark TV, however, Abtex claimed that Bebe Cool staged the attack.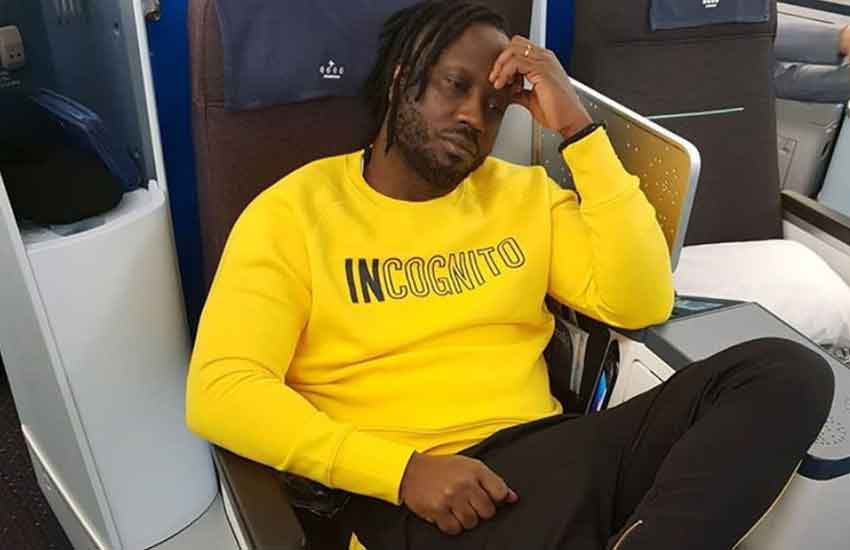 Abtex claimed that the singer confided to journalists prior to the event to expect drama and borrowed Ugx5,000,000 to pay off the goons from a lender.
"We even know the person who gave Bebe Cool the money (Shs 5million) to buy people to carry out the stunt, he is a money lender and Bebe Cool will be paying him back Shs6.5 million. He even called a few journalists telling them to attend Cindy's show because something is going to happen. I don't believe in being rowdy but Ugandans already expressed their anger to the singer when they first pelted bottles at him two years ago and no longer have time to waste on him," added the promoter.
Bebe Cool, unperturbed, is meanwhile on a charity drive and has extended a helping hand to the wife of the late Yasin Kawuma, Bobi Wine's slain driver.
Read Also: I'm yet to see heaven Bebe Cool promised me- wife Zuena
The singer has offered to pay school fees for the deceased's children and expressed concern over the welfare of the driver's family following his tragic death in Arua town after Bobi Wine's car was shot at after chaos erupted at the locality during the campaign of former Forum for Democratic Change (FDC) member of parliament, Kasiano Wadri.
"I discovered that one of the daughters of the late Yasin Kawuma was a house girl at some home. I felt touched and concerned. It is on this note that I promised the mother that I will be taking the children back to school," said Bebe Cool.
According to the Observer, Kawuma was shot dead by alleged Ugandan security forces while inside Bobi Wine's vehicle after chaos, allegedly sparked by Bobi Wine's supporters attacking President Yoweri Museveni's convoy, erupted.
Related Topics