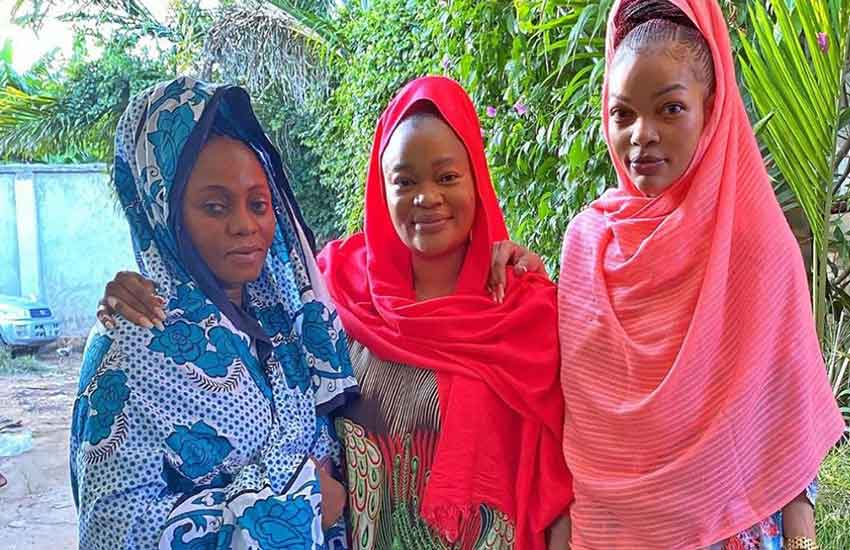 A photo of Wema Sepetu in Zanzibar in the company of two other women has sparked a heated debate among the popular Tanzanian actress' followers.
This is after some of her fans pointed out that she appeared thinner in the widely shared photo and tried to make sense of sudden weight loss.
Top on the list of inquiries for her worried fans was whether the mourning former Miss Tanzania was ill following the death of her brother, Mkusa Sepetu.
"Wah!! This Wema? Lord have Mercy!! Something must be wrong somewhere let's pray for Wema," shared @Wyasmin_95.
"This lady might be fighting serious depression... Somebody go talk to her please, maybe atafunguka," added another.
"Woi Wema, whatever it is you are going through remember a problem shared is half solved," wrote another user, @milkahwilliams.
"Please go for a professional counselling Wema..Just get some help. That weight loss is alarming and unhealthy because it's too fast. We don't know what u go through but for sure something isn't," added @trendz.things.
While @Okay.mrjosephsamson, on the other hand, urged the actress to stay off agents responsible for the rapid weight loss.
Fed up by the comments, an agitated Wema clapped back.
"Jamani mdada wa watu kwanini hivi?? Tatizo ni nini,"probed @litimuu4. "Tatizo ni wewe," answered Wema.
Read Also: Wema Sepetu in mourning after losing brother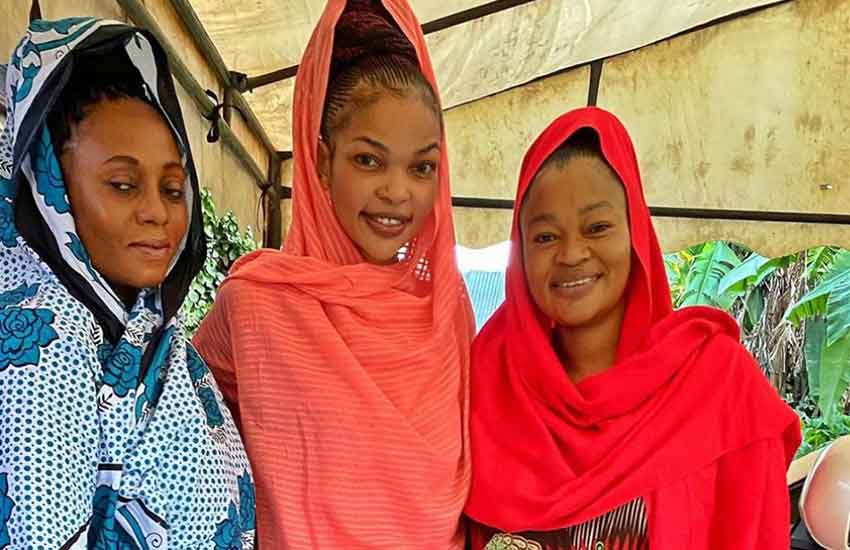 For @Nashantr post that read, "Oooh my God Wema, iyo ni mikono zako ama ni fananishi?", Wema responded, "Ni vyangu baby."
To the statement, "Duh!! Yani siku hizi naweza kukupita njiani nisikujue kabisa." Wema replied, "Na ndio nachotaka."
Wema's weight loss secret
Despite the trolling, Wema Sepetu asserted that she is in love with new look and wouldn't change it for anyone, therefore, people should get used to it.
"Right now I am very happy! My body is just the way I want it to be I am looking like a million dollars! If people don't think that then that is up to them," she said during an interview on her new App.
Read Also: Wema Sepetu reveals she contracted a disease while behind bars
Updating her fans on her weight loss journey, the actress stated that she had lost 41kgs. She attributed the tremendous weight loss to diet pills that she used to suppress her appetite.
"Daaaaaaah kutokana na comments za watu wengi inaonekana wengi wanasema ninenepe tena jamani… ila si ni nyinyi nyinyi mliosema nimekuwa Booooooooonge na ilibidi nipungue…. Leo nimeamini Binaadam hamna jema. Anyway. I will soon share the secret to my weight loss na msijali nitajitahidi kula kula kidogo ili niongezeke hata kidogo tu…just so you know nilikuwa nina 109kgs na sasa nina 68kgs Najua kuna watu wengi wanaosumbuliwa na unene na hawajui nini wafanye….I got you!" she wrote.
"Ma daktari walinimbia kuwa I need to lose some weight, coz sometime kizazi kinakuwa kinasaraundiwa na a lot of fats, which makes it impossible kushika mimba. So it's just eating right, na pia kuna vidonge nimekuwa natumia, kusuppress appetite, some medicine hapa na pale. Kuna vidonge nimekuwa natumia siwezi kukataa hilo, alafu na stress za hapa na pale," revealed Wema.
Related Topics