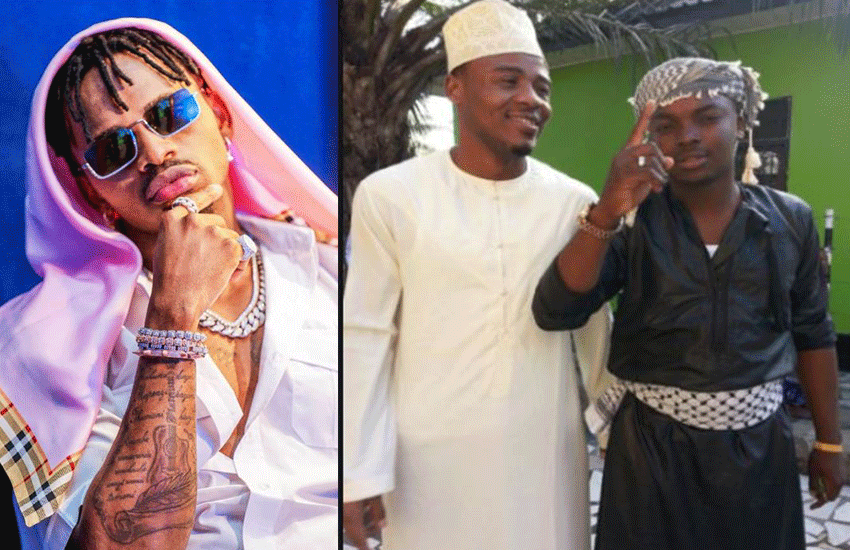 If you are a diehard Bongo Flava fan then you must be aware of the musical beef between one of the biggest names in Tanzania's musical scenes; Diamond Platnumz and Ali Kiba.
The scuffle between the two artists escalated towards the end of 2019 after Diamond, the Wasafi Classic Baby (WCB) CEO, supposedly invited Kiba to the annual Wasafi Festival which he strongly turned down and urged Diamond to keep off.
But, according to Kiba, Diamond has an axe to grind with him, and the invitation to his festival was akin to abuse.
Taking to Instagram, the 'Mwana' hitmaker told Platnumz not to involve him in what he termed as childish games.
"Usiniletee mambo ya darasa la pili unaniiibia penseli alafu unanisaidia kutafuta. Unikome," wrote Kiba.
Read Also: Diamond and Tanasha split - Eight forecasts from 'Pulse's crystal ball'
Fast forward to 2020, and Ali Kiba's brother, Issa Azam, has waded into the mix and expressed his undying love for Diamond Platnumz - his brother's musical rival.
Speaking to Bongo 5, Issa explained that he related more with Diamond Platnumz as is not as proud as his elder brother Ali Kiba. A decision that, however, cost him his brother as they have never been on the same page since.
Read Also: Diamond mocks Kiba, Harmonize event after slashing entry fees
Ali Kiba's fans are also said to have attacked Issa on separate occasions leaving him with serious bodily harm.
"When it came to choosing teams I had to follow my heart. I am a man of the people so obviously many will follow me, which did not go well with Ali's fans. Diamond heard I was being beaten by some Ali Kiba people," said Issa.
It is safe to say his loyalty paid off as Issa and Platnumz have often been seen posing for pictures together. Diamond Platnumz even facilitated his travel and ticket to attend a Ne-Yo concert when the American star made his visit to Tanzania.
"What shocked me the most is when Diamond called me. It was the first time he called me, I don't even know where he got my number and asked me to send him my ID so that he can facilitate my travel to the Ne-Yo concert. May God bless him," he continued.
Read Also: Diamond Platinumz to be immortalized in stone? Accepts statue offer
Issa explained that the attention he had gotten from Diamond Platnumz was probably because the Baba Lao crooner had gotten word that he has been flying the WCB flag high in his town area, which he says, he will continue to do.
Related Topics