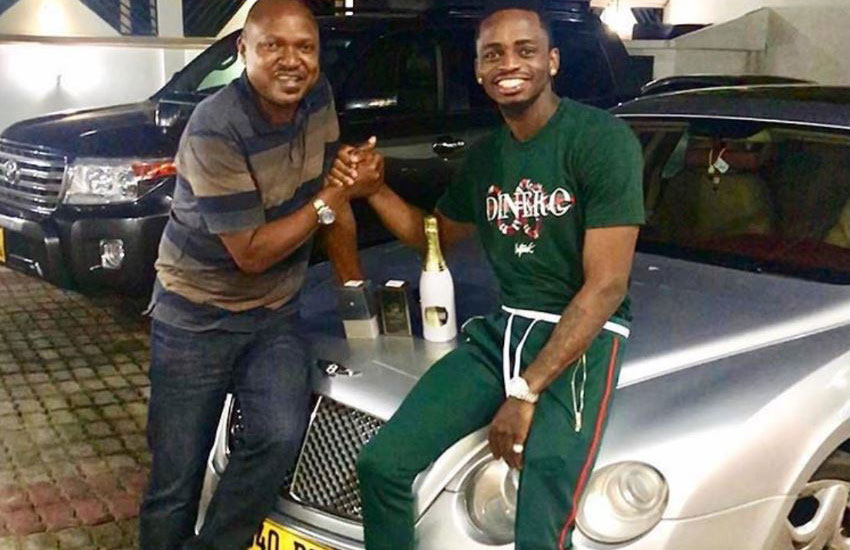 Clouds TV CEO Joseph Kasanga has come out to set the record straight concerning claims that the media house co-owns Diamond Platnumz's Wasafi Classic Baby (WCB) empire.
Speaking in an interview aired by Bongo 5, Kasanga clarified that neither he nor Clouds own shares in WCB as all he has ever done is to help the Inama hit-maker achieve his dreams.
"Wasafi kama Wasafi ni media ambayo inafanya shughuli zake and imekamilika yenyewe; ina visions zake. Na Clouds kama Clouds ni media yake, ina vision zake." He said.
READ ALSO: Confession: Nandy was to marry businessman Boss Ruge
Explaining further, Kasanga noted that WCB and Clouds Media were akin to two Indian shops that are close but with different objectives and dreams for their respective business.
"Wasafi itabaki kuwa wasafi," he continued. "Ina vision ya Diamond, vision nzuri, ambayo vision yake imeenda ikagonga kabisa kuwa anatarget aina fulani; anatarget vijana wadogo."
READ ALSO: Grief as radio presenter dies after falling ill during burial of his boss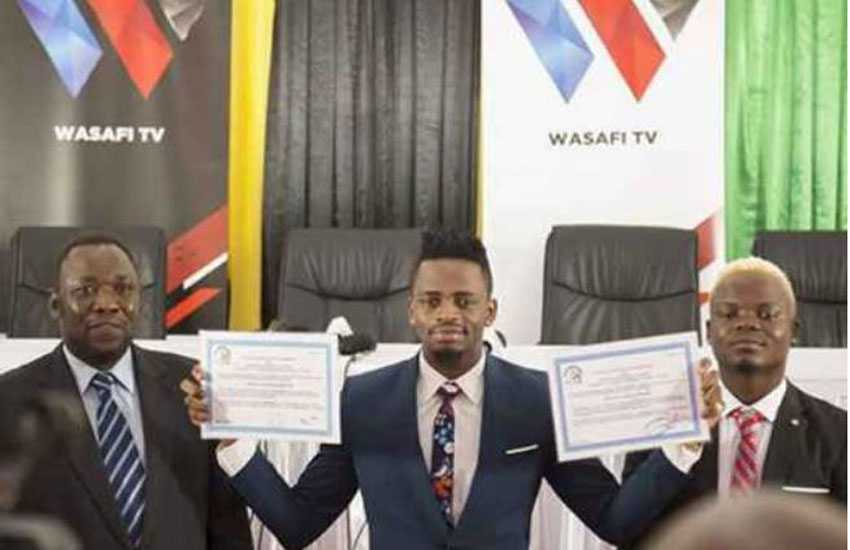 Moreover, the CEO went ahead to reiterate that despite leading one of Tanzania's biggest media stables; he will always give his wisdom and guidance to WCB when needed.
Despite acknowledging claims that he meets up with Platnumz often, Kasanga noted that he is in no position to dictate to Wasafi.
"Mimi sina share lakini nilimsaidia."
Stressing clearly that his wish has always been to empower the youth, Kasanga added that he has a lot of faith in Diamond Platnumz.
Milestone
One year ago, Diamond was given the green light to set up Wasafi Media by the Minister of Information, Culture, Tourism and Sports Zanzibar.
Diamond thanked Tanzania's President John Pombe Magufuli noting that his goal in starting the venture was to create jobs for journalists whom he said are yet to be employed.
READ ALSO: Diamond mocks Kiba, Harmonize event after slashing entry fees?
"Leo tulikabidhiwa rasmi leseni ya Wasafi TV na Wasafi FM na Mheshimiwa Waziri wa Habari, Tamaduni, Utalii na Michezo Zanzibar Mh Rashid Ali Juma. Shukran Nyingi ziifikie serikali ya mapinduzi Zanzibar na Jamuhuri nzima ya Muungano wa Tanzania...Ma raisi wetu pendwa Dr John Pombe Magufuli and Dr Ali Mohammed Shein," said Diamond.
Clouds Media Group was founded by the late Ruge Mutahaba who until his death in South Africa on February 26 from kidney failure, was its Group executive.
Related Topics