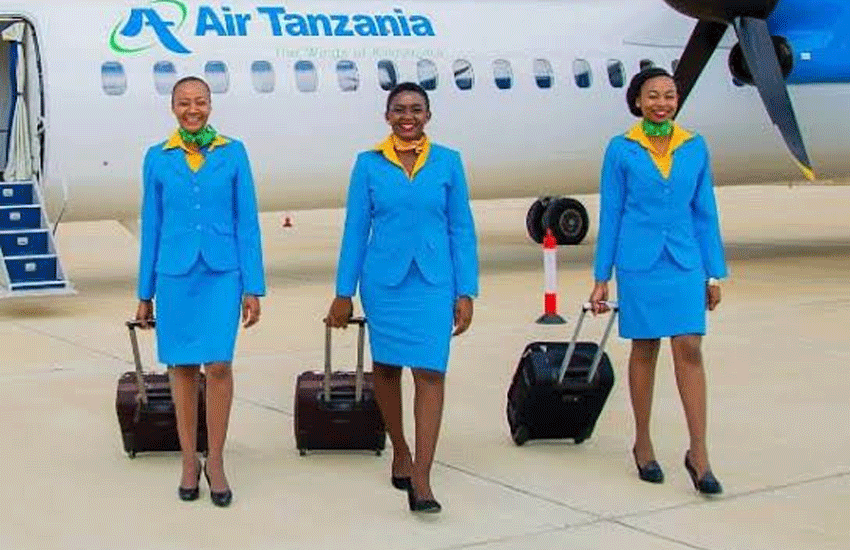 Cabin crews plying their trade with Air Tanzania Company Limited (ATCL) were not hired primarily based on their looks, this is according to Director-General Ladislaus Matindi.
Responding to an unprecedented attack on the airline from Kigoma South MP Husna Mwilima that the airline boasts hostesses who are not attractive enough, Matindi reiterated that looks have never formed the basis for one's employability at ATCL.
Matindi noted that the national carrier, styled 'Wings of Kilimanjaro', was an equal opportunity employer with an emphasis on service delivery.
"Hatuchagui wanawake kwa ajili ya kuwapeleka kuonyesha uzuri kuna vigezo lazima tuwapime uelewa. Lazima kujua wana uwezo upi wa kufuatilia mafunzo watakayopewa ili watoe huduma inayotakiwa kwa wateja wetu na si sura," said Matindi.
A position supported by Atastashta Nditiye- the deputy minister in the ministry of works, transport and communication – who laid it out the procedures for hiring and requirements that prospective hostesses must meet.
But speaking in Dodoma on November 7, MP Mwilima pointed out that ATCL needs to revamp its service delivery by hiring 'eye candy' cabin crews.
According to Mwilima, to attract customers and market the airline across the world, ATCL needs to reconsider its hiring strategy.
"Mheshimiwa Waziri, mimi nataka nitanie kidogo hizi ndege zetu zinafanya vizuri sana lakini mle ndani hebu tuangalie tunao waajiri. Sijui mnatumia vigezo gani? Unakuta Air hostess mfupi, hana mvuto wakuifanya ndege zetu zionekane. Leo mimi hapa nimezeeka ninamiaka 50 na ukiniweka…" said Mwilima before being cut short by Geita MP Joseph Msukuma with a point of order.
Based in Dar es Salaam, Air Tanzania received its second Boeing 787-8 Dreamliner christened 'Rubondo Island' in October.
The carrier is said to have also set plans in motion for the acquisition of third Dreamliner as it positions itself to challenge Kenya Airways and Ethiopian Airlines as the airline of choice.
Related Topics