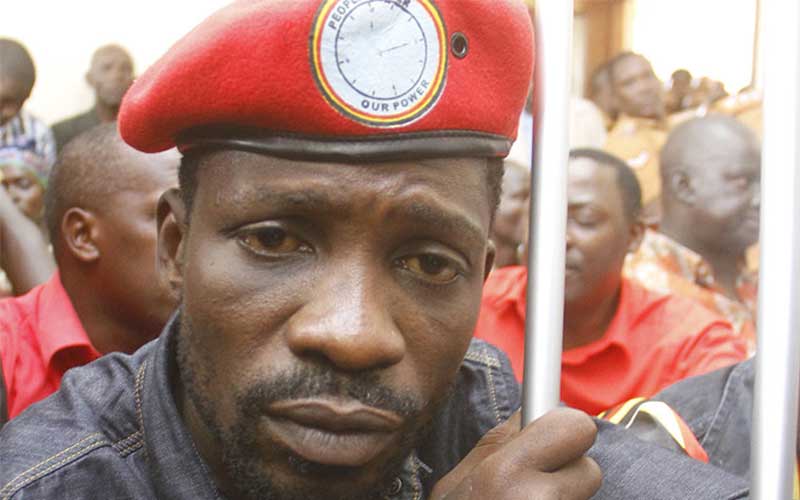 Artist turned politician, Robert Kyagulanyi better known as Bobi Wine has finally given the version of his story after he was arrested on August 13th in Arua.
In a long post, Bobi Wine narrated the torture, merciless beatings and inhumane treatment he received under security forces during his detention.
"They beat me, punched me, and kicked me with their boots. No part of my body was spared. They hit my eyes, mouth and nose. They hit my elbows and my knees. Those guys are heartless!" part of the statement Bobi posted on his Facebook page read.
Currently undergoing specialized treatment in the US, the Kyadondo East MP alongside 32 other were charged with treason after the state argued that his supporters stoned Museveni's motorcade while he was in Arua campaigning for his candidate.
Following his arrest, protests sparked in Uganda and other parts of the world with the hashtag #FreeBobiWine trending on social media.
In the long statement, Bobi says he chose to give his side of the story after President Museveni and other government officials posted contradictory messages that needed to be set straight.
Escaping death by a whisker, the celebrated MP revealed that he survived an assassination attempt because he changed vehicles.
In the post, he narrates how it all started and cautioned his countrymen against receiving any phone calls from his number which is now in the hands of the soldiers.
Related Topics