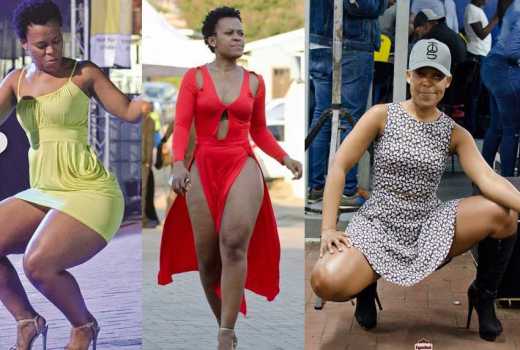 Just days after South African pantyless entertainer Zodwa wa Bantu was deported from Zambia over nudity, the dancer is at it again at her home country after she was featured by Kwaito maestro Oskido.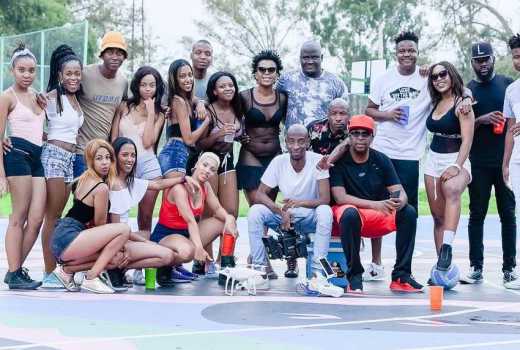 According to Chronicle, some South Africans are not amused after she made an appearance in Oskido's yet to be released Serope video wearing almost nothing, save for a dress that seemed to be running away from her bulging assets as she gyrated to the beat.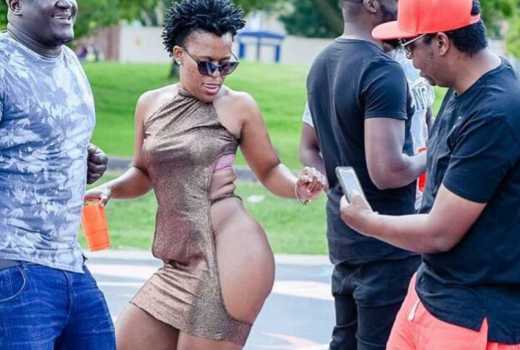 Many took offence with the skimpy dress she wore that was held at the back by nothing but straps leaving her back, famous butt and hips exposed for all to see. To cap it all she strutted the freely with no underwear underneath, a classic trademark she has come to be known for.
Unapologetic, Wabantu posted photos of herself with Oskido on the set on Instagram and the captions told it all.
"It's a Dress Thong, stop being serious you will die soon, as long I'm with those who know the Road before me, I want my money, I care less what Society wants from me, I only contact God about my Life, I bring all the boys to the yard, given the job I take it serious" wrote Wabantu.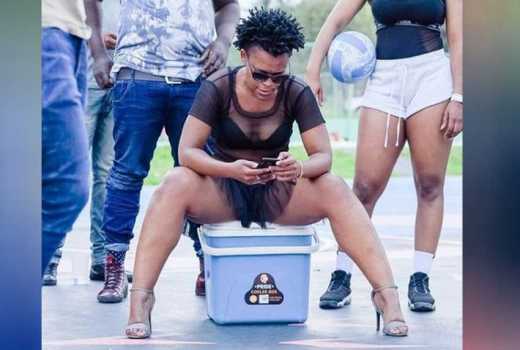 The comments have not spared Oskido either, some claimed that the Tsa Mandebele kids hit maker had given credence to the nudity craft that Wabantu has perfected, portraying the wrong message to the youth who look up to him.
Zambian authorities deported her early this month over her nudity in what authorities claimed went against the country's morals and value system.
She had been expected to perform at an album launch in the South African country.
Related Topics