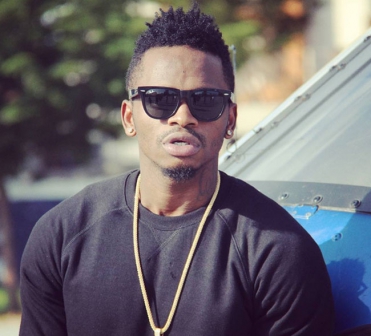 A lot of questions have been raised concerning Tanzanian singer Diamond's fortunes and whether he is the richest musician in Tanzania and East Africa as a whole.
Well it appears that after years of speculation reports now have it that one of Africa most leading and most Influential Artist Diamond Platnumz could be one of East Africa's highest earning and paid artist in the African.
This includes his highest selling ringtones by various mobile phone companies to expensive concerts, tours and endorsements brand ambassadorial deals, royalties, endorsements from various companies like from some of the world's largest companies like Coca cola, Vodacom, DSTV and Red Gold.
In a nutshell, the musician who hailed from a humble background way back is currently the top paid earning millions from his music that has made him both a multi-millionaire and a billionaire in his country .
The Make Me Sing hit-maker recently revealed to E! TV that his net worth – a whopping $4 million (KSh405 million), placing him as one of the wealthiest artists in Africa.
The colossal amount has not come as a surprise to many, considering Diamond Platnumz is the most paid, decorated and sought-after artiste in Tanzania.
Take for instance his performances in Tanzania, reportedly costs close to Sh 400,000 per show. Outside he charges not less than Sh 2.5 million per show, with the best being when he demanded for the huge sum of Sh 10 million for a performance in Kigali, Rwanda.
Diamond also owns Wasafi Records which is said to demand for Sh 30,000 per audio recording and Sh 600, 000 for a video recording.
This aside Diamond's wife Zari is a wealthy business woman and their daughter Latifah is already earning her own money through endorsements.
Related Topics