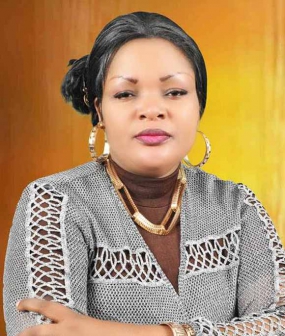 By Sheila Kimani (@sheilakimm)
Revered Tanzanian gospel musician Bahati Bukuku is suffering from depression following the death of her dear mother, Enea Bukuku, who passed on 12th January in Mbeya Tanzania.
Enea succumbed to complications arising from high blood pressure. The popular singer could not hold back her tears during an emotional sendoff which was held at Mlima James Cemetery in Mbeya last week.
''The pain of losing a mother is severe. Bahati has found herself struggling to remain strong through the heartbreaking period. I sympathize with her. However, I believe God will strengthen her,'' said one of the mourners during the burial.
The burial was attended by a number of popular gospel singers who came from far and wide to condole with Bahati, among them Bony Mwaitege of 'Njoo Ufanyiwe maombi fame'. S
peaking to the media, Bahati Bukuku assured her fans that she was all well. "We have laid mum to rest. Am coping well, God is good. I will return to Dar es Saalam on Monday, January 25." Bahati said.
Related Topics