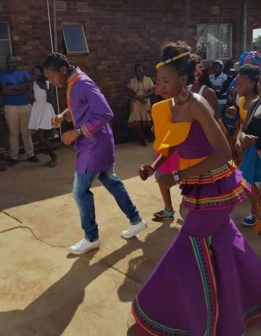 By May Jesaro @KiptuiMay)
Wedding bells are not only ringing in Kenya this year but also down in South Africa.
Athlete Caster Semenya had her traditional wedding ceremony over the past weekend with girlfriend Violet Raseboya.
According to Fame SA Awards Facebook page, the event was held in Ga-Dikgale in the Capricorn District of Limpopo.
The couple who were engaged last year in May, and the athlete had sent her parents to Violet's home to negotiate lobola(dowry). Semenya paid R25000 (Ksh 174,324) to her family which was followed by the ceremony.
Related Topics