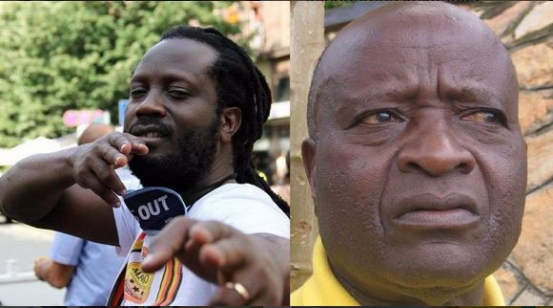 By Wesley Kipng'enoh (@Wess_kipp)
Ugandan singer Bebe cool born Moses Ssali has opened up about his past describing how difficult it was to be brought by a single mother who had reportedly been thrown out by his wealthy father.
"My father was rich but he left me and my mother to suffer", the singer lamented.
Speaking after performance in Kampala, Bebe Cool claimed that although his father was an opulent government minister, he had to grow in poverty-stricken home.
"I grew up with my poor mother looking at Bidandi Ssali (his father) with a lot of money yet I had to foot every day from home in Kanyanya to school in Kitante,"
The singer explained that although he was brought up by a single parent, under difficult circumstances, he had managed to beat the odds.
Using the example of her mother, Bebe encouraged single mothers to take responsibility even after being left by their men. "My mother used to operate a sewing machine and on a good day she would make shs 2,000, of which she would give me shs 300,"
The "Love You Every day" talent, however, was proud to have made it despite the impediments that he went through. "Despite having gone through such a situation, of all my siblings, I am the most successful," he said.
Related Topics