The new year often feels like a fresh start and a great opportunity to leave bad habits behind and to establish something new ones that will help you grow emotionally, physically, and emotionally.
That is why the start of a new year often feels like the perfect time to turn a new page, and that is probably the reason why so many people make goals for the year.
However, if you have ever come up with new goals at the beginning of a new year, you quickly realise that staying true is never easy. In fact, by March the number of people who joined the gym in January with the goal to be fit start to dwindle.
This is because resolutions are much easier to make than to keep, as it is often easier to maintain old habits than to learn new ones. So, by end of March the frustration of failed resolutions and goals can make the rest of the year feel hopeless.
To help provide some guidance on how to not just make, but keep goals we spoke to four personalities to learn who they were able to keep their resolutions:
Evelyne Okinyi Owala, founder Eveal Health and Fitness, and a wellness pro athlete, says most people begin a new year or new season of their life with goal that they want to accomplish. Often fitness is top on the list.
However, without a plan, one is bound to fail.
New year, new me
"I always advice people that if you want to lose weight in 2023 then it must be more than just a goal you want to accomplish in three months. It must be a lifestyle change that you adopt because you may lose the weight in three months, but if you do not adopt a healthy lifestyle then you will gain all the weight back. So, make a plan that involves changing your lifestyle as you have a higher chance of not only meeting your goal, but also maintain it," she says.
She says there are no shortcuts or short-term plans to making changes successfully. That one must fully invest themselves into any change they want to make.
"It is also advisable to determine the other changes you will need to make in order to accomplish your goal. For example, if your goal is to lose weight then you must also make changes to your diet, you cannot do one without the other.
"Hence, a plan to lose weight must also include either cut back on junk and fried foods or seeing a nutritionist to determine a diet that will work for your goal and still remain healthy."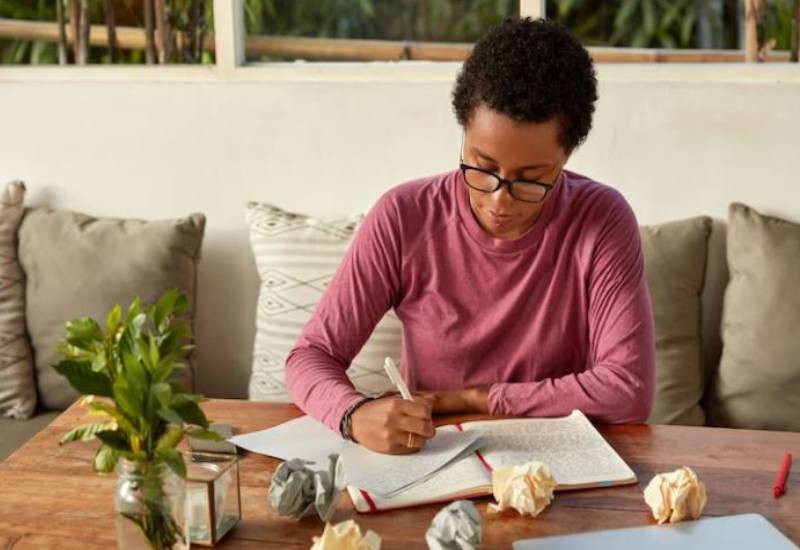 Evelyne also advices that instead of setting targets, which you may or may not accomplish, try instead to take pictures as you go to the gym if your goal is fitness or weight loss.
"I tell my clients to instead take pictures of themselves to track progress instead of using the scale. The scale can be demotivating if you fail to meet your target, but with pictures you can always see progress and it can encourage you to keep pushing towards your goal."
Additionally, she advices that any fitness or weight loss plan should include physiotherapy.
"It helps to prevent injuries and maximise blood flow and circulation. I do it weekly, but if you can do it twice a month or even at least once a month it is beneficial to the body, especially if you are actively working out."
According to Rina Hicks, the Director at Faida Investment Bank, the founder of RH Group Limited and author of the book Money-Wise: Create, Grow & Preserve Wealth (2016), setting goals at the beginning of the year has been proven to be an effective way to bring about positive change person's life.
"Renowned clinical psychologist John Norcross carried out some research and found that on average 40 to 46 percent of new year's resolvers will be successful after 6 months, this may not sound like a lot but against a meager 4 per cent who will be successful after setting goals at another time, it's a big deal!" she says.
However, Rina advices that in order to be successful in making goals, one has to put in place a plan. Example, if your goal is to save money in 2022 there are steps you can take.
"Begin by tracking expenses and seeing where your money is going and understand how much you really need for critical expenses. Then, start putting aside money for emergencies so you create a buffer.
"A way to calculate this is to know what your critical expenses are per month and begin saving for one month, and plan to grow this to six months. So, if your critical expenses work out to Sh50,000 per month, aim to grow your savings starting with Sh50,000 and growing this to Sh300,000," she says.
"Further, find ways to generate more income so that you can save even more. We are in a season of uncertainty and we need to prepare for tougher times, and if you have debt, create a debt repayment plan to pay it off as quickly as possible especially if it's bad debt."
Further, she advices that if your goal is to invest in 2023, then start with whatever you can.
Set the right goals
"Start with opening a Money Market Fund account, feel free to get in touch for more details on how, and save even as low as Sh100. Start where you are and grow from there. It doesn't matter what you have, what matters is that you begin, and that you remain consistently and grow your savings and investments over time."
In addition, she states that, if possible, one should hire a coach or go for relevant classes where possible.
"I cannot overstate the value of getting a coach, however, I recognise that for many this may be out of reach in this season, so accountability partners are a good way to start off. Once you know what you want, write it down, make it simple, realistic, time bound and be specific and then share it with someone you trust," she says.
"Also, signing up for programmes that can help you to manage your finances better is a great investment for 2023 is a plus. We have a programme called Investable that would be great for those wondering where to invest their money and how to start. We have alumni of over 300 from different parts of the world that have taken this programme and have made amazing strides in their investment journey."
Sonnie Touch a certified skincare specialist with over 10 years experience, successfully managed to accomplish her goal of opening up her own business in 2020 after working as an employee since 2009.
"If your goal in 2023 is to start a business, my advice is to put God first. You must seek God's face first. You need a forever guide who will never leave you no matter the circumstances.
"Secondly, study the market. Just because your friend opened the business and thrived it doesn't mean it will be the same case with you. Go with what your passionate about and not just what you like or want. There's more into business than just like, want or feel. Thirdly, passion is everything because even in the darkest moments you still find yourself pushing consistently," she explains.
Further, Sonnie advices that make sure that when you are getting into business you have savings
"Make sure you have savings. Discipline in the world of business is really key. Also, never start your business with a loan if all your expenses you'll be relying on the same business. That is a direct ticket to the depression club. Also Be ready to lose friends, miss dates, parties etc. Feed your focused and starve your distraction," she says.
Lastly, she states that as an entrepreneur or for any goal you set you must be read to grow and evolve constantly, and not get too comfortable.
"I am now not just a skin care specialist, but I have my own skincare line, Sonnie Touch Botanical Skincare Products. I have been using my products since 2020, shared with different people, with different skin types/conditions in different locations both in Kenya and outside the country. All I did in year 2020, 2021 and part of 2022 was to collect the record cards from the people I gave the products, and the results are great. I announced the products to my clients early November 2022. They are affordable, legit products meant for everyone."
Follow through
dr Esther Dindi a Consultant Physician and Wellness expert says that while making a goal seems like it requires one to make a single change, the making of one goal often requires in order for one to be successful.
"If your goal in 2023 is wellness and to be healthy, then your plan will require a number of steps. It requires that you invest spiritually, mentally and physically in your goals.
To begin with, you want to ensure that your relationships with God is good and this requires praying and reading the word or mediating depending on your religion. Then it requires intentionally pouring in to your friends and family so you have a great support system in 2023. This both contribute to being emotionally and spiritually fed," she says.
"Being in a good place physically will require that you find away to move your body whether through exercise or walking. You will also have to eat a healthy diet and lastly, ensure that you get enough sleep."
In closing, Dr Dindi advices that when you set a goal you should not just focus on the one main decision, but on the many other decisions that feed into your goal.
Related Topics