Make syllabus more relevant to end unemployment nightmare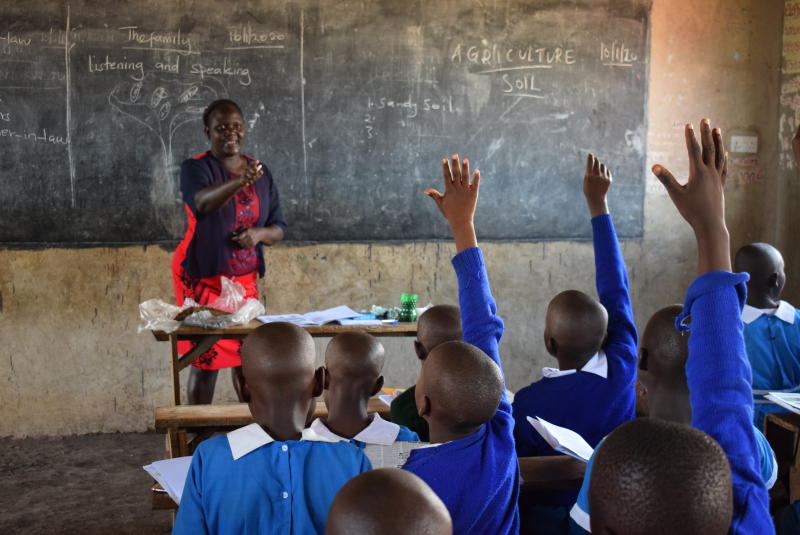 The Competency-Based Curriculum (CBC) cannot be left to the Ministry of Education alone to implement. To its credit, with all challenges that the new education system faces, the ministry has done considerably well in implementing it considering that it is rather complex, with hardly sufficient resources.
Optimism is key in pushing forward the much-criticised CBC. Seemingly, the system is here to stay.
This is no mean task given the glaring inequalities in and between schools across the country. Children learning under trees are meant to grow the talents and gifts, just as those who are dropped off at school by their parents. With our obsession for grading schools – something we have been promised will be a thing of the past – I doubt the culture of conquest and celebrating victory over the poorer schools will not continue. We will still compete to get kids to schools that best develop talents and grow the competencies a child is exposed to. That is for the ministry to handle.
What the government needs to pay attention to is creating an environment in which the honed talents and competencies will begin to manifest. Let us face it: Without an inter-ministerial agenda that targets children's talents right from PP1 all the way to university, we will end up with CBC graduates who face the same problem current graduates do, which is lack of job opportunities. Let me expound on this.
First, CBC is about imparting knowledge and skills to children. If the goal is to mould children who will not memorise stuff to reproduce during exams, and ensure they grow into innovative, creative and entrepreneurial geniuses who generate their own jobs, rather than being job seekers, then the government has a duty to provide sufficient resources, both human and material. That will enable the children to experiment their ideas a thousand times.
By the time children get to secondary school, they should be competent enough to produce at least low level but promising prototypes that can be scaled up even if for limited marketing. Arts and humanities students should be outstanding performers in their chosen fields.
Riding on experiences learned from primary to secondary, students will now have the self-belief to move to tertiary education. Moreover, those who proceed to university should specialise in production of unique Kenya products and services. Without resources for test-driving ideas at a tender age, it will be much more difficult to generate competitive products and services in liberalised global markets.
Second, for us to form children into adults who can sustain themselves, we must streamline our governance structures. Currently, the manner in which graduates are absorbed into the job market is quite skewed. Most of the graduates have to be well connected to get a job.
The sheer numbers of unemployed graduates should worry any responsible citizen. They are not just wasted young energies, but pose a great security threat to themselves and to everyone else who thinks unemployment is "their problem."
Job creation through the CBC curriculum will be possible if each ministry invests in this system through active identification of opportunities that children can start to utilise as they come through with tested talents and gifts.
In other words, children interested in agriculture should have sufficient access to farms, those in ICT should have access to modern technological facilities, those in performing arts should have exposure to modern art facilities, those in sports supported with equipped stadia and those in STEM fields should have access to quality laboratories, and so forth.
Lastly, CBC has a very strong implied component of mentorship. Our expectation of an all-rounded graduate ready to take on the market has to be matched with specialised mentorship in each discipline.
Dr Mokua is executive director, Loyola Centre for Media and Communications