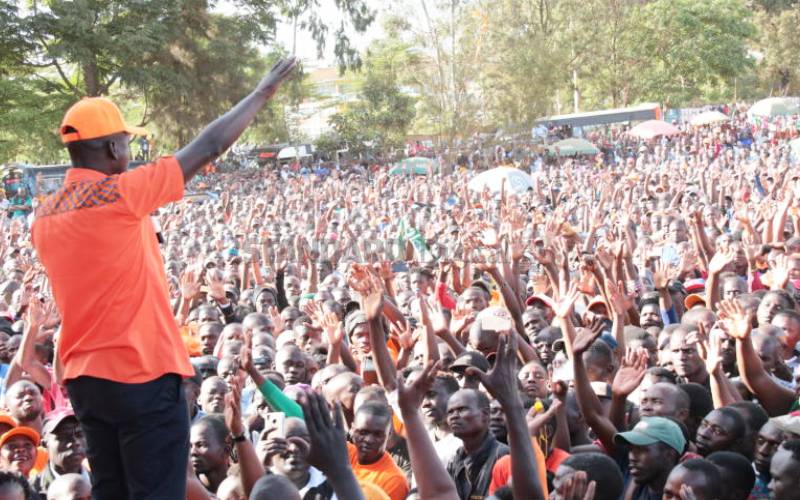 With about two and a half years to go to the next General Election, Kenya still does not have a fully constituted electoral commission in place. The commission is currently operating with only the chairman and two commissioners after four others left. This has been the case for more than a year, yet in our own peculiar Kenyan way, the urgency in ensuring a fully constituted Independent Electoral and Boundaries Commission (IEBC) is in place has not seemed to register. Not even with the prospects of a referendum on the Building Bridges Initiative looming large. A Bill by the National Assembly's Justice and Legal Affairs Committee has recommended the setting up of a selection panel that will shortlist individuals to fill the vacant positions in the electoral agency.
SEE ALSO: Tanzania opposition names presidential candidate who survived shooting
But the formation of the panel seems headed for the whirlwinds as politics creeps in. By insisting that the lion's share of the selection panel be taken up by the Parliamentary Service Commission, MPs are demonstrating yet another desperate attempt to tinker with the working of IEBC like they did in the past with disastrous results. The push and pull over the selection panel does not augur well for the commission. By now, the commission that should be up and running is short of four commissioners, yet 2022 is not far off. One would have hoped that the country has learnt vital lessons from the disputed 2007 presidential elections and, most recently, the 2017 poll debacle on the importance of an adequately prepared and fully independent commission. In both cases, we dropped the ball when we allowed political interference in the electoral commission.
SEE ALSO: Akombe: Chiloba warned me over testifying in Msando death probe