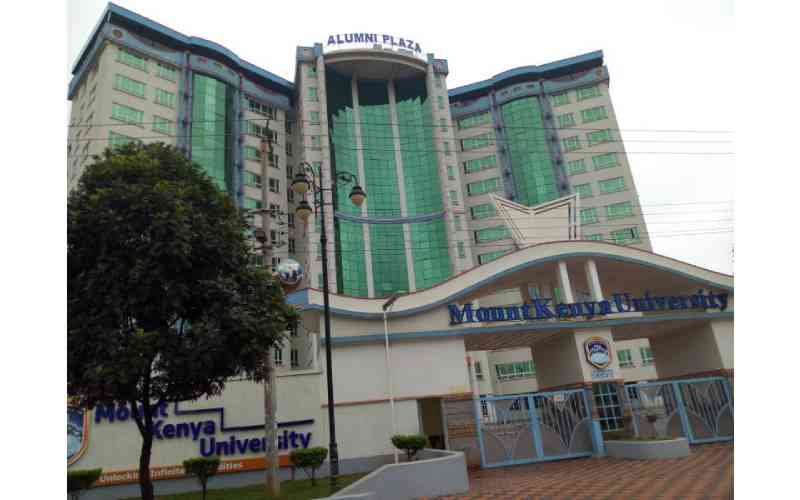 An Innovation Hub has been established at Mount Kenya University jointly funded by the Erasmus+ programme of the European Union through the African Higher Education Leadership for Advancing Inclusive Innovation for Development (AHEAD) project.
The multi-million shilling project is intended to support the life cycle of innovations, from inception to market diffusion and commercialisation.
The centre, which was commissioned by Youth Enterprise Fund CEO, Benson Muthendi, will enable scientific findings, knowledge and intellectual property to flow from creators to the benefit of the communities.
Mr Muthendi said the country's continued economic competitiveness and sustainable development have been achieved by intensifying technological innovations.
"Kenya's economic growth is large as a result of the translation of ideas, knowledge, and skills into products, services, and processes,'' he said.
MKU Chairman Prof Simon Gicharu said the learning institution will be a research and innovation incubation centre, that will support idea generations and value creation of ideas.
"The innovation space encourages inclusion through collaboration. MKU innovation and incubation centre will be a platform for connections and networks," said Gicharu.
MKU Vice-Chancellor Prof Deogratius Jaganyi said the new innovation and research centre will benefit youth to develop their ideas into world-class innovations.