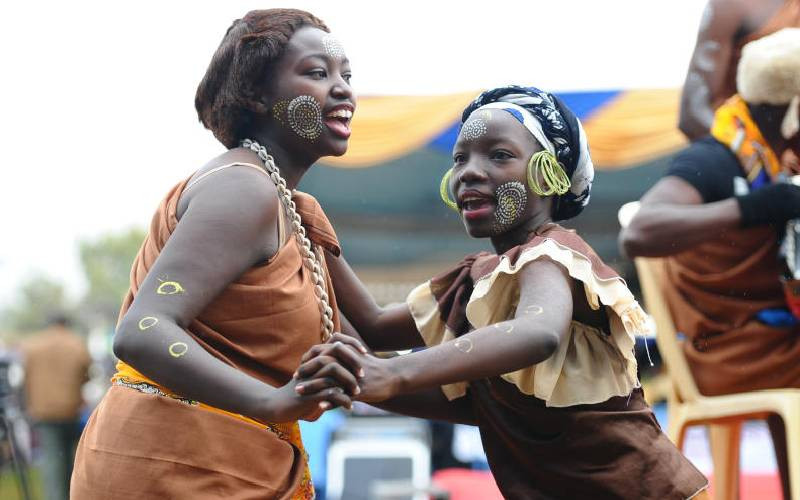 Culturally-responsive teaching is about making school learning relevant and effective for learners by drawing on students' customs, perspectives, cultural knowledge, life experiences, frames of reference, languages, performance and communication styles.
This means making what students know, and how they know it, the foundation of learning and teaching interactions and curriculum. For example, many societies and cultures have fireworks festivals. While such a festival is happening, the teacher could teach how to calculate speed using fireworks in sample questions.
Establishing inclusion also involves regularly grouping students with different classmates, thus encouraging discussion to solve problems. This is an example of a teacher using culturally-responsive teaching.
This is good for all students, but particularly so when there are significant differences between the world of the teacher and the world of the child. Culturally-responsive teaching recognises and deeply values the richness of the cultural knowledge and skills that students bring to the classroom as a resource for developing multiple perspectives and ways of knowing.
Classrooms in many parts of the world are increasingly diverse. International migration patterns have significantly changed the cultural make-up of many industrialised societies and, by extension, their school-aged populations. Understanding students' lives can help teachers foster a sense of belonging and ensure that all students feel respected and challenged.
Kenya's population is ethnically diverse. Consequently, throughout Kenya's history, various African ethnic groups and sub-ethnic groups have interacted with one another.
The Kenyan education system has over the years focused on significantly developing the richness of Kenyan cultural diversity by incorporating varied cultural knowledge and skills into the curriculum. But is the Kenyan teacher getting it all wrong? Our teachers seem to be well informed about the concept and its existence. However, the execution isn't convincing enough.
In 2018, a research was done by Long Derek, a senior lecturer at the University of Southern California, aimed at shedding light on ways of overcoming the Cultural Teaching Gap.
The racial achievement gap in the US, for instance, is a problem that is plaguing the school system. Across the country, black and brown students are performing below their white classmates. According to his study, researchers like Gloria Ladson-Billings and Geneva Gay have argued that one of the most effective ways to reduce the achievement gap is to use culturally-relevant instruction.
Derek's study aimed to identify the obstacles that teachers face in trying to implement culturally-relevant instruction in their classroom. The primary research question was what are the knowledge, motivation, and organisational elements that interfere with teachers' implementation of culturally-relevant instruction?
In this context, culturally-relevant instruction includes recognising the strengths of students' unique cultures and using those strengths to improve student achievement.
The study showed that teachers need to know how to implement culturally-relevant strategies and have opportunities to reflect on their teaching. They also need to feel confident in their abilities to use culturally-relevant instruction as well as knowing that it will improve student learning.
The school also needs to provide opportunities for teachers to focus on planning, implementing, and reflecting on the teachers' use of culturally relevant instruction.
Finally, teachers need to have time to develop positive relationships with their students, so they are able to learn about their students. In turn, schools should provide robust professional development opportunities that include what culturally relevant instruction is, why teachers should use it, and how the school can support the use of it.
As part of the professional development, teachers will read and discuss research-based articles, collaborate with other teachers, and conduct 'non-evaluative peer evaluations'. How can I (the teacher) be more culturally responsive in my teaching? (The best practices around this concept)
Teacher reflection on the changing interplay of curriculum, content and culture for each class or lesson is very important for culturally-responsive teaching. The following paragraphs explore actions that can help you to develop or improve a culturally responsive pedagogy:
Reflect on your cultural knowledge and teaching assumptions related to culture
The kind of beliefs and attitudes that teachers hold are crucial to their ability to make a difference to diverse learners. Teaching practices, and the types and frequency of teachers' interactions with students, are determined by teachers' beliefs and assumptions about, and expectations of, the student. In addition, students perceive themselves and their learning capabilities through the eyes of their teachers. What teachers do and say impacts students' self-beliefs and self-efficacy.
It is therefore important to evaluate your own teacher discourse and beliefs about culturally diverse learners, and perhaps to reposition yourself by drawing on alternative discourses that are more productive. Teachers who are culturally responsive share a passion for social justice and for helping all students to achieve holistic growth.
They have the courage to question mainstream knowledge, curriculum and pedagogy, as well as their own beliefs and assumptions about students, families, and communities. They also are willing to go beyond established and familiar teaching practices to find new practices that may be more successful for all students.
Reflect on how your classroom management techniques suit different learners, and whether particular practices might be promoting learning for some students, while obstructing learning for others.
Examine your expectations of each student.
Are they high enough? Not all teachers assume a deep capacity for achievement in all students, particularly those from different cultural backgrounds. Students who follow mainstream classroom practices are seen as more highly motivated and as higher achievers than students who demonstrate different cultural ways of learning and behaving.
Raising expectations seems to be fundamental for reducing disparities in achievement, although high expectations must be accompanied by effective teaching. Help students set challenging but achievable goals, and follow through in terms of helping them to reach those goals.
Use students' cultural knowledge, perspectives and skills as a resource for teaching
When students' culture and experience is central to their learning, they can build on their prior cultural experiences and understanding. What students already know forms the starting point for exploring unfamiliar knowledge and experiences. View the diversity of cultures within your class as a strength from which all students benefit. See the wealth of culture and experience as a valuable asset and resource which benefits, complements and expands your teaching.
Create a safe and supportive environment and build strong relationships
A supportive environment that is favorable for learning is critical to culturally-responsive teaching. The best way to create a supportive environment is through your relationship with students. Research shows that for culturally diverse students, the main influence on their educational achievement is the quality of their relationships with teachers. Long-term steady and continuous relationships, such as with a form tutor, are particularly important, as they help students and their families to feel known and understood by their teachers.
Encourage a discursive curriculum and enable student self-determination
A discursive curriculum enables students' knowledge, experiences, concerns, questions and sense-making processes to be shared, valued and incorporated. It involves patterns of interaction in which all students are included and can participate successfully. Knowledge can be co-created for specific purposes, negotiated with students, that will then reflect and even promote their cultural values.
Connect with families and the community
The relationships between school and home are a significant factor in student achievement. Culturally-diverse students and families often report a sense of disconnection from schools which they perceive as due to a lack of ongoing and personalised relationships with the teachers or school. When relationships with families are enduring, commitment and collective responsibility are evident. Listening to students, families and the community helps you to adapt your teaching for diverse students.
What are the benefits of adopting this pedagogical approach?
Enhanced cognitive development
This is quite logical; when students feel safe in a positive environment, learning will flourish. Students become co-facilitators in the learning process and become excited about learning. Thus instructors can feel and see the class working in harmony finding ways to make learning stick. Creating success in the classroom becomes the focus rather than a student's hair style, dress or skin color.
Social Connection
A culturally responsive teacher looks for opportunities for the class to connect socially. This is a huge benefit. Yes, students may have to move out of their comfort zone, but it is important to know their classmates' names. Short icebreakers can help students learn about one's background and culture values. Students may find out that they share similar values and are more alike than different.
Engagement/retention
The first two to six weeks of a semester is a very crucial time for all students—especially students in the minority. Think about what happens in the first six weeks of your class. One of the greatest benefits of Culturally-Responsive Teaching is the golden opportunity for instructors to find ways to engage with students and connect them with their peers. Research indicates that when students are placed in study or learning groups in class, they develop a bond and learn how to appreciate others' opinions. Additionally, engaged students are more likely to continue their studies, have a higher-grade point average and experience happiness in life as well as in the workplace.
Creating a community of successful learners
There's no magic wand for enhancing cognitive development, promoting social connections and bolstering engagement and retention. Instead, consider fostering a community of learners in your classroom—encouraging them to collaborate, appreciate and celebrate diversity. You'll be surprised how small changes in teaching can make a huge impact on the students you are preparing to compete in a global society.