Education sector left reeling from Covid-19 closures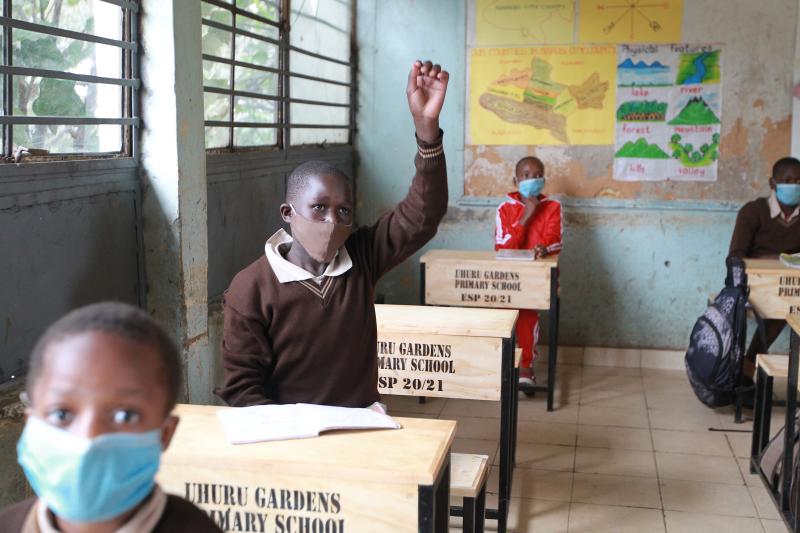 Kenya is among 54 countries that are struggling with full recovery of the education sector following disruption of the school calendar by Covid-19.
A meeting of education ministers from 54 Commonwealth countries held in Nairobi resolved that there is urgency in recovering lost learning.
President Uhuru Kenyatta said the school closures lost learning, high school dropout and worsened educational inequalities.
He said during the closures, which lasted 38 weeks and over 60 weeks in some countries, an estimated 500 million learners in Commonwealth nations were affected.
"This is the first time in history that all learning institutions have been closed across the world and these losses will not be easily recovered even if schools quickly return to their pre-2020 performance levels," said President Kenyatta in his speech delivered by Interior Cabinet Secretary Fed Matiang'i.
The head of state said the education gains that most of the Commonwealth countries had made over the past 50 years, were at risk of being rolled back in the absence of major transformation of the education sector.
During the two-day 21st Conference of Commonwealth Education Ministers, Kenya took over the chairmanship of the caucus. Education Cabinet Secretary Prof George Magoha was announced as the chair of the Education ministers.
"Countries also need to strengthen measures to increase retention and completion, particularly for girls and students from the poorest households. They also need to scale up innovations that emerged during the pandemic," said the president.
Prof Magoha said the ministry will assess the shocks of school closures and economic recession on education outcomes.
"We will explore strategies to finance education, identify priorities, and formulate recommendations ahead of the upcoming Commonwealth Heads of Government Meeting in June 2022 in Rwanda," said Prof Magoha.
Commonwealth Secretary-General Patricia Scotland praised former President Mwai Kibaki for introducing free primary education.
"He did so, so as to produce global citizens who would work in any part of the world. I can attest to the quality of Kenya's education system whenever we interview candidates at the Commonwealth," she added.