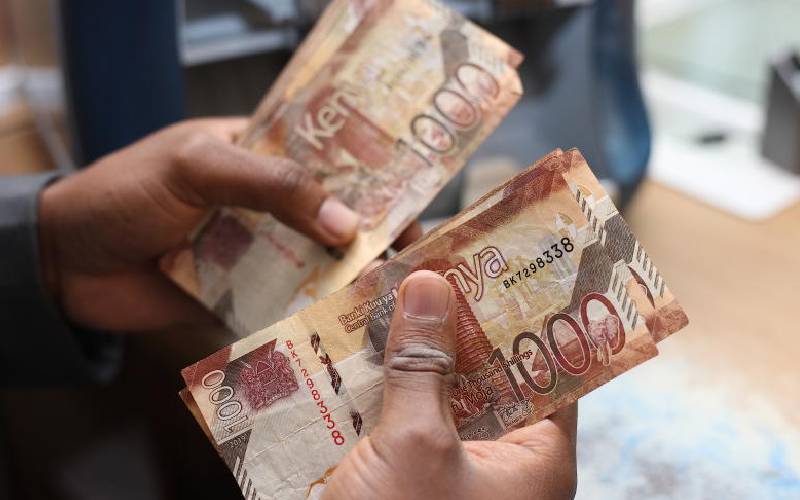 A majority of parents and guardians who visited public schools last year had either to give bribes, gifts or do other favours to obtain essential services, a new report shows.
These were the findings of a survey released Tuesday by Afrobarometer.
''About one in six citizens who had contact with a public school (16 per cent) say they had to pay a bribe, give a gift or do a favour in order to get the services they needed,'' it said.
The survey was carried out across the country between November 12 to 30, 2021 with a sample size of 2,400 adult citizens.
''Almost three-quarters (73 per cent) of Kenyans who had contact with a public school during the previous year say it was ''difficult'' or "very difficult" to obtain the services they needed,'' the survey says.
It said the proportion more than doubled from 2019 at 32 per cent.
However, despite these findings, most respondents said that in general, teachers and school officials treat them with "somewhat" (28 per cent) or "a lot" (52 per cent) of respect.
National Chairman Kenya Primary School Headteachers Association (KEPSHA) Johnstone Nzioka termed the findings of the report as unfortunate.
''Public schools are open for the public to seek services they require. It's my expectation that schools should be open to all and be served and not necessarily to be given a chance,'' said Nzioka.
Asked what kind of services they were looking at, Dr Laura Nelima, Afrobarometer co-national investigator said:
''In our questionnaires, we did not write down the specific services but we wanted the respondents to think about any kind of service they will want from the school."
Nelima, who is a lecturer at the University of Nairobi said what they were looking for was the general perceptions they have for access to essential services.
''We all know the perceptions we have on issues of corruption and bribing and when we ask whether bribes or gifts are given in school, those questions are uncomfortable,'' said Nelima.
In most cases, parents visit public schools to seek admissions for their children, negotiate fees payments, or monitor academic performance among other services.
Frequency
On frequencies of giving a bribe, gift or a favour, 49 per cent gave often, six per cent for both a few times and once or twice while 84 per cent cited never.
In the survey majority of those who had contact with public schools or visited were men at 52 per cent followed by women at 48 per cent.
Those in the rural areas were the majority at 54 per cent, compared to urban at 42 per cent.
The majority of these were aged 36 to 55 years at 65 per cent, 18 to 35 at 43 per cent and over 55 years at 46 per cent respectively.
The same survey found that nearly two-thirds (65 per cent) of Kenyans say the government is addressing educational needs "fairly well" or "very well."
But that is 10 percentage points lower than in 2019 at 75 per cent.
'Even so, 69 per cent of citizens say education services in Kenya have improved "somewhat" or "a lot" over the past five years.
More than half (52 per cent) of respondents support and believe that the competency-based curriculum(CBC) system will improve the country's education.
The report also said many Kenyans see worsening economic conditions ahead with 74 per cent saying the economy is headed in the wrong direction and describing their living conditions as bad.