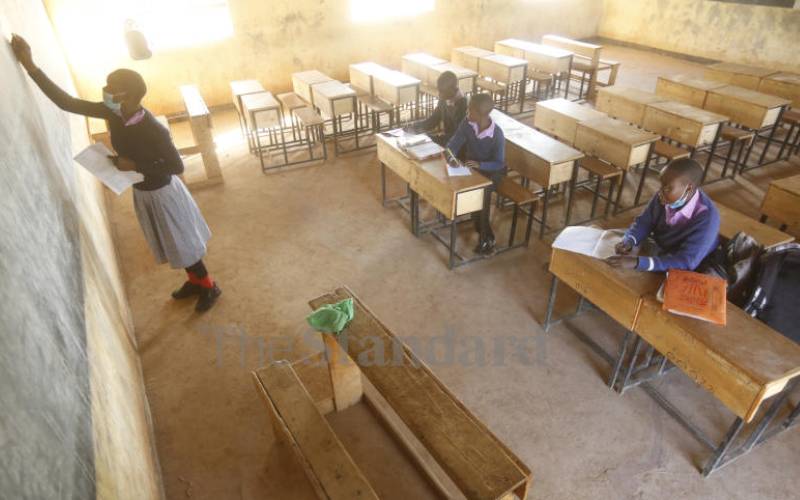 Many Kenyan parents place a high premium on their children's education, which plays a key role in the cost of living.
When the school calendar was revised to make up for the time lost during the lockdown, parents had to dig into their pockets to pay school fees for the extra term.
Economists say an extra term affected last year's Christmas with less travel and expenditure.
Stephen Otwera, a father of three says the school calendar is milking him dry. "The terms are short and the school fees is a bit high. We don't have time to make enough money," he said.
The Central Bank survey released in conjunction with Financial Sector Deepening Kenya and Kenya Bureau of Statistics showed that providing food ranked higher than investing in education which initially was the highest reported priority two years ago.
The survey showed that more than half of the school-going children were sent home for school fees. "54.3 per cent of children were sent home for lacking school fees. 17 per cent of the children missed school due to lack of school fees, 4.6 per cent did not return to school at all," noted the survey.
Otwera, a resident in Lucky Summer Nairobi says he is struggling to source Sh22,000 for his daughter's school fees for next term. "My daughter will be in Form Three next term. I am struggling to pay school fees, my child studies upcountry, so I am incurring extra costs like bus fare."
Economist Dr Samuel Nyandemo says the education programme is over-ambitious, wanting to meet targets at the expense of parents. "The State can spare money for primary and secondary education to cushion parents from such anomalies, that way parents can plan ahead," he said.
Otwera blames high fees on the high cost of living. "Accessing wood for the furniture I make has become difficult because it is expensive. When you factor in the cost of raw materials, the end product also becomes expensive but people are not buying," he said.
While most parents had to cut down on costs to set aside the school fees, Otwera had to sacrifice his time to do some side hustle.
Economist Samuel Nyandemo says most parents have not been able to pay school fees owing to the high cost of living. "There is the struggle between meeting daily needs within households and struggling to save money for school fees," said Nyandemo. This melted their disposable income.