Schools deserted as starving children keep off learning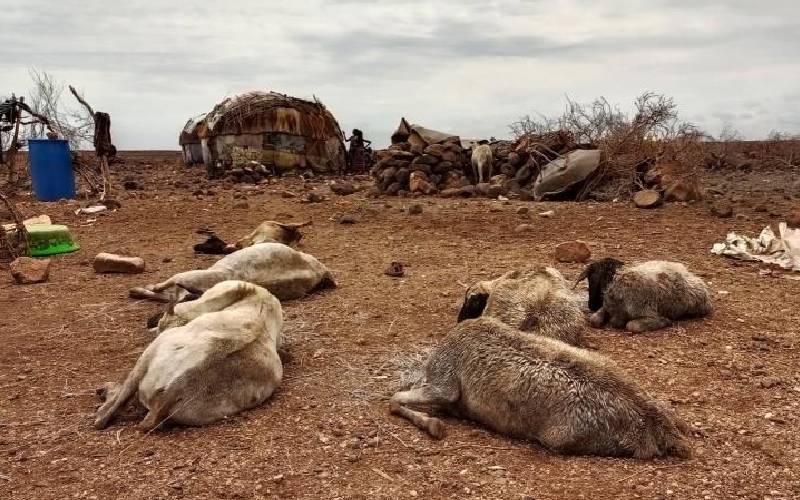 Despite the devastating drought ravaging Marsabit County, some schools are holding ground while most have been shut.
Elbeso location has one school that only serves children up to Grade Three. Those who graduate after this grade have to join a senior school located over 50 kilometres away.
Most children opt to repeat Grade Three, or just drop out of school altogether.
Before the current crisis, this school used to receive food rations in the form of maize and beans under the government's school feeding programme.
But since last year, food supplies stopped forcing many children to stay away. In Illeret location, the schools have no learners.
"Children are opting to drop out of school because there is no food," says Peter Ochieng the county assistant commissioner.
Residents feel like the national and the county governments, as well as their political leaders, have abandoned them.
"If we don't get help within two to three weeks, we are going to start losing lives. Our government has forgotten about us," says Mohammed Shariff, a resident.
A week ago, the region received the long-awaited rains but this came with its own challenges. The cold temperatures and strong winds that accompanied the rains caused many animals to drop and die due to hypothermia.
After that, the skies cleared and the sun is still scorching as it was before.