VC assures retirees they will not need to 'Fuliza'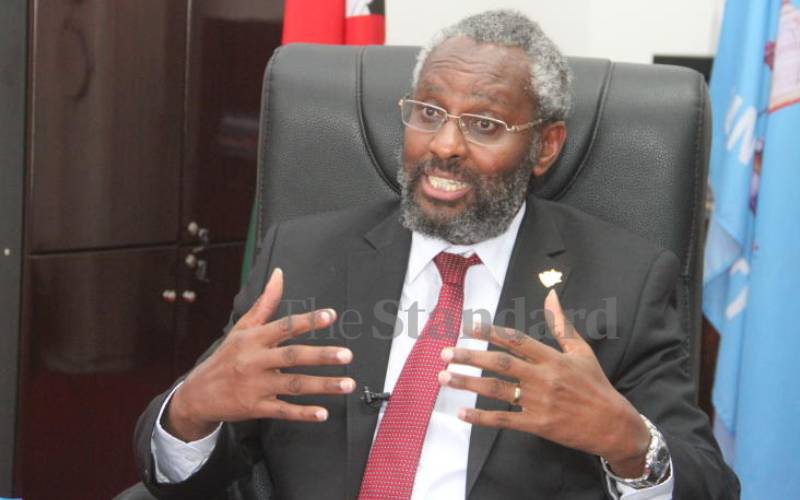 The University of Nairobi (UoN) has pledged to promptly pay pension to retired staff and ensure up-to-date remittance of statutory deductions.
Speaking during the university's 66th graduation ceremony on Friday, Vice-Chancellor Stephen Kiama said this will ensure beneficiaries are not exposed to unnecessary suffering, negative credit ratings or forced to resort to mobile lenders to survive.
"We want to ensure that our employees receive their pension promptly as soon as they retire. We do not want our staff to be on Fuliza or listed on Credit Reference Bureau (CRB) register or be denied tax compliance certificates by Kenya Revenue Authority," said Prof Kiama.
"We do not want to be cited among the list of ailing institutions. We have capacity and we must and shall surely rise. We continue to request the government to support us to clear the accumulated arrears as we continue to address the current."
According to the VC, through financial discipline and prudent management of funds, the university has managed to achieve the critical balance between revenue and expenditure.
"We have eliminated wastage, sealed loopholes for leakages, eliminated all cash transactions in the university and put all our transactions online for enhanced efficiency, effectiveness and traceability of our transactions," he said.
Kiama said he was proud to report that because of these measures among others, the university has this calendar year achieved 100 per cent compliance on remittance of statutory deductions.
This included remittances to Saccos, National Hospital Insurance Fund (NHIF), National Social Security Fund (NSSF), KRA, pension funds and creditors whenever they fall due.
According to a report submitted to MPs in September last year by Higher Education Principal Secretary Simon Nabukwesi, public universities had failed to remit employees' statutory deductions amounting to Sh34 billion.
UoN, Moi University, Egerton University and Technical University of Kenya (TUK) carried the largest bills.
Kiama, however, said they have now enhanced their revenue collection, adding that this year alone, the university has attracted research grants worth Sh6.2 billion while fees collection has also gone up from Sh1.6 billion to Sh2.4 billion in the half year.
In addition, he said the university has eliminated wastages and made savings and terminated leases for external teaching spaces that used to consume annual rent of about Sh30 million.
These external spaces, he said, had an accumulated of debt of Sh57 million, which has since been settled.
"We have frozen hiring of new employees except on critical areas to contain our wage bill. Further, we have also ceased re-hiring of those who have retired," he said.
"Overall, we have progressively reduced our staff compliment through natural attrition and we expect this trend to continue until we have a sustainable number."