There's nowhere to run and hide for academic cheats, says Mwiria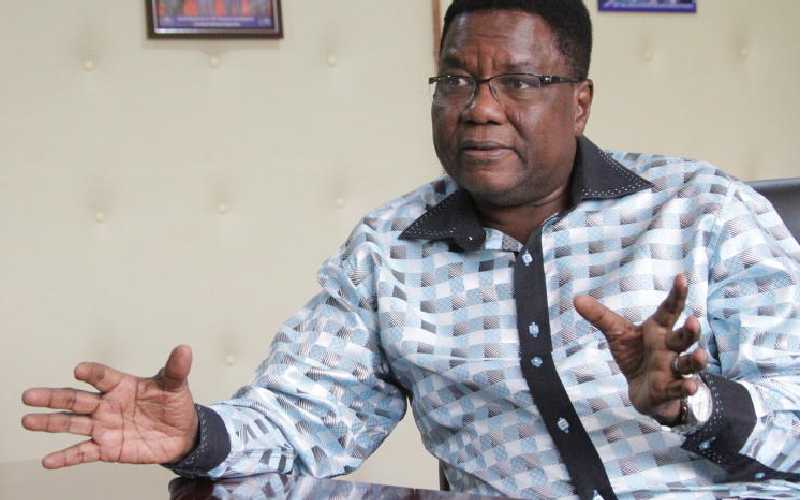 The man hardly laughs. He keeps a straight face as he explains the significance of his latest role going after academic cheats, only briefly chuckling to admit his current engagements are "lighter duties", compared to his previous job in former President Mwai Kibaki's government.
Former Education Assistant Minister Kilemi Mwiria today heads the Kenya National Qualifications Authority (KNQA) that has been tasked with checking everyone's academic papers.
He passes off as stern, perhaps a result of his many years as an educationist. He has just completed a draft of his book, My Education Journey. Its last chapter chronicles his life as a politician, a past he hopes to retrace after next year's elections.
The first chapter goes back to his beginnings as a primary school student. The in-betweens reflect on his journey in the education sector, one that is on course to date.
KNQA is a 40-member body responsible for harmonising levels of education and training, making sure that the criteria for various programmes are uniform.
Not that many Kenyans know about the institution formed in 2015, he admits, as KNQA has not had much work.
However, that may change next year, given that candidates for the president and governor races have academic hurdles along their way.
The Elections Act, 2011 prescribes a university degree as a minimum requirement for anyone seeking to be the president, deputy president, governor or deputy governor.
Mwiria wades into the debate on whether MPs and Members of the County Assembly should hold degrees, saying such qualifications don't make leaders. He, however, argues that education would enhance leadership skills.
To date, KNQA has vetted more than 10,000 locally and internationally obtained certificates resulting from requests by employers on prospective employees.
It plans to vet more people in future. It also plans to establish a database that lists all qualifications of all Kenyans to "improve the process of picking out fake certificates using information and mobile technology".
The body does not have information on a majority of Kenyans. Its hands are tied on this end, given that they work on a request basis.
"We only check once we have been asked to check or if anyone has complained… what we do is communicate with the institutions involved to find out if a said person undertook a programme at their institution," says Mwiria.
"Checking qualifications is part of the integrity test. That is why we are forging a close working relationship with stakeholders such as the Ethics and Anti-Corruption Commission, the Directorate of Criminal Investigations and the Independent Electoral and Boundaries Commission."
The database will include information on politicians, many of whom have had the authenticity of their academic papers questioned.
Just last month, the Kenya National Examinations Council (Knec) testified in court that Kapseret MP Oscar Sudi had forged academic certificates. Sudi may not have to worry about a pursuit from Mwiria and his team if he decides to seek re-election as MPs are exempted from any qualifications.
"Our job is not to witch-hunt politicians. Our business is to ensure the people who get into jobs are qualified and that their certificates are not fraudulent. If the big shots have fake papers, we will have no problem saying it to their face that they are fake," says Mwiria.
And therein perhaps lies the biggest challenge for KNQA – that it lacks prosecutorial powers, given that its work starts and ends at merely checking whether a person's certificates are genuine or not.
Besides boasting 300 employees, KNQA's South African equivalent, Mwiria says, has a police station that accords them more room to take action on fakes.
Kenya has for the longest time grappled with quacks occupying 'big offices.' The KNQA boss attributes this to the loopholes that have allowed people to forge certificates, essentially "buying themselves into jobs".
"It makes me feel terrible because it will eventually discourage young people from pursuing education because even if you go to school it can't make a difference."
He further proposes reforms in the education sector that would make competition between schools fairer.
He argues that students from day schools are mostly disadvantaged as they lack the facilities that would allow them to compete with those from national schools, denying them the chance to pursue preferable courses.
Mwiria rose from humble beginnings, attending public schools and Stanford University because of what he believes to be merit.
"I would never have made it if there was no merit. A peasant boy. This is what I want to see happen. This is what this institution does by making sure people don't buy degrees," he says, sterner than he was at the start of the interview.