Let universities focus on core mandate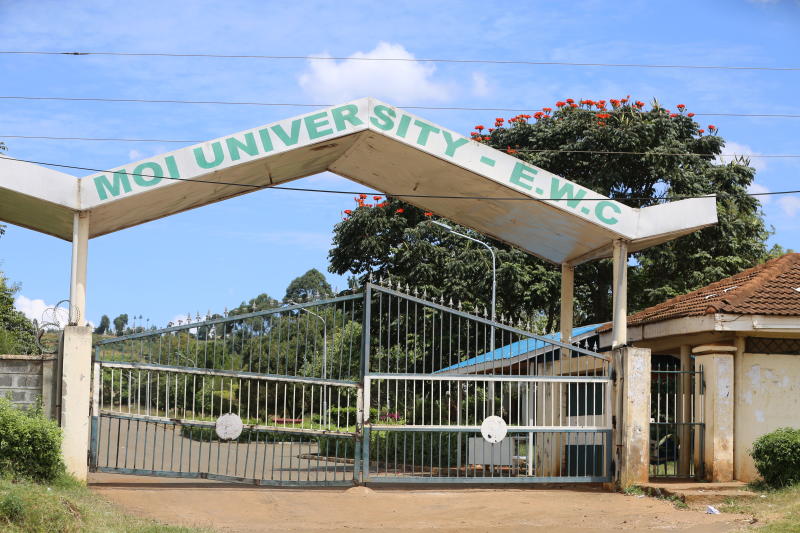 The severe financial distress facing majority of our public universities reminds me of a stimulating engagement I had with one university council back in 2014.
It was then still a constituent college of one of the 'Big 4' universities as we called them in our days. At the time, Module II or 'parallel degree programmes', as they were popularly known, was booming business for the universities.
Each single university had joined the frenzy of opening campuses in every corner of the country. Others were signing memorandum of understanding with anything that called itself 'something' college complete with a remission clause of between 30-40 per cent of the revenues charged. It didn't matter whether or not the said colleges had competent faculty and requisite facilities for university education.
My assignment with the council that beautiful morning was on resource mobilisation. Of course the context was financing university education, especially for a newly established institution with big ambitions in a crowded field. I had done my homework well over and above my personal experiences with the universities. I was inducted into university life through contestations between university management and student leaders on the rationale of Module II programmes.
Straight from the village, I was shocked to see fellow comrades (student leaders) stand up against the university management at Taifa Hall to demand an indefinite suspension of the idea of Module II. The first batch of Module II students was due later that month of October after we were settled as freshmen and women. The date was our final joint orientation day when we were introduced to the top university management team and individual schools/campus leadership.
About a month later, the university would be closed indefinitely due to student riots over 'intended introduction of Module II programmes'. Later, I would engage with the programmes as a graduate student/tutorial fellow and adjunct faculty member. So as I walked to meet those professors, I knew I had to make politically unpopular statements.
Minutes into the discussion I said: "I hope as a council you are not intending to open a campus in the city or any other part of the country other than your main campus". Of course, as young as they were, they already had at least a town campus where they were offering evening and weekend programmes. But the statement caught them by surprise.
Being scholars, they demanded to know why I had made that statement. My response was quick, firm and clear: One, it is not feasible to finance university education through student enrollment/numbers; and two, great universities never go to the students, but rather it is the students who come to the university. Simply put, a university must excel in its core mandates of teaching, training, research, publishing, consultancy and advisory services.
The inevitable consequences are that students will come to the university, government will seek its services, businesses will grow around it, and a vibrant community, townships and sometimes cities will evolve around it. An unlimited resource base and opportunities open up thereafter as a natural outcome and impact of the university.
My thoughts and views on the subject have not changed. If anything, they have grown stronger, elevated by my personal foreign experience for my doctoral programme and vindicated by the ongoing near-collapse of university education in the country. Five points will help us contextualise this.
One, by design, university education is not meant to be a mass product. While this may sound elitists, the economies that consume higher education by default are driven by minority highly talented individuals who lead society to explore the blue oceans. A significant number exist at technical and middle level to create simple innovations to offer practical solutions to community problems. Majority in the society depend on the above two levels for their needs and to earn a livelihood.
Being largely a 'public good,' with a minority cream of the society at the top, the little available public budgets can assure quality access and a robust research environment to thrive.
Two, research and publishing are boundless sources of revenue for universities. It costs up to Sh38,500 ($350) to submit an article to some of the world's best journals and a further Sh132,000 ($1,200) to have the article published once it is accepted.
While these journals receive thousands of articles yearly, majority accept less than three per cent of articles submitted. Many middle-tier journals charge an average of Sh33,000 ($300) to publish an article. But to play in this league the journal must meet certain international quality thresholds, certification and intellectual vigour. The price of a single published article in these journals is more than a full year's fees for a student in our public universities.
Yet, academics the world over dream of getting their research works through such journals. In case of our local university journals and research conferences, please allow me to reserve my right to silence!
Three, the world's finest universities have innovative arrangements with their faculty and researchers to provide consultancy and policy advisory services to the government and corporate world.
For instance, a single 45-day consultancy assignment in the Government of Kenya today can range from anything between Sh10 million to Sh100 million. Simple annual employee satisfaction surveys attract up to Sh5 million.
Yet, our universities cannot compete in this space or the government (whose officials are alumni of the same universities) do not trust them with those consultancies.
Four, probably the greatest sustainable resource base for the universities is their students. Once they exit the lecture halls, many sit in diverse strategic places of influence from corporate boardrooms, government, media, sports and international forums.
It is ironical that their alumni are dead silent as the universities wallow in financial misery. Just imagine how much Harvard University, one of the world's most financially endowed earns from its former industrious students and brand recognition? As at June 2021, the university's endowment was $53.2 billion (Sh5.832 trillion).
Finally, credible universities stamp their authority and distinguish themselves as centres of excellence in their fields. Individuals, corporates and governments come looking for them and eventually establish a thriving society and ecosystem around them. The idea of universities hawking education across town and above entertainment joints is alien to the solemn dictates of intelligentsia.
Thus, I find it strange when vice chancellors start advocating for an enrollment-linked budget financing system to recreate the pool for Module II programmes again. I also find it amusing when Moi University dreams of an apple farming business to generate an estimated Sh40 billion to supplement its ailing coffers. Since when did a public institution enter into a thriving farming venture in this country? After all, what is the business of a university?
-The writer is an economist