Only 20,000 have registered for CBC training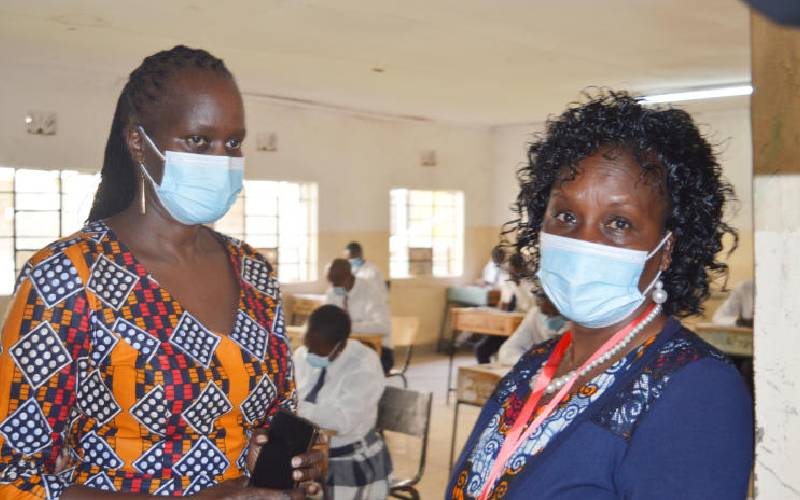 Only 20,000 tutors have applied for the Teacher Professional Development (TPD) programme aimed at equipping them with skills necessary for the implementation of Competency-Based Curriculum (CBC), Basic Education Chief Administrative Secretary Sarah Ruto (pictured) has revealed.
The Teachers Service Commission (TSC) had directed teachers to enrol for the three-year training in a bid to boost the implementation of CBC in schools.
"Teachers are instrumental to the implementation of CBC, and the Ministry of Education's emphasis for the teachers to go for advanced training is to fasten the roll-out of the programme by 2023," stated Dr Ruto.
Speaking in Chemundu in Nandi on Thursday, Ruto noted that the shortage of skilled teachers threatens to slow down implementation of the new curriculum within the set time frame.
"For now, we are urging teachers to exploit the existing funding from NG-CDF and county education bursaries. We know one of the critical challenges is lack of school fees, and we are asking them to just make efforts to acquire training for the betterment of our young generation," she stated.
According to a TSC report, the Ministry of Education is targeting 218,000 teachers, in public and private primary schools who already have a P1 certificate to advance their training to support CBC roll-out.
"Despite the implementation hiccups, we are appealing to the parents and the guardians to ignore the critics of the CBC and support the programme equipping the young learners with the skills to tackle current challenges," Ruto added.
She added: "Parents should shun the naysayers and pessimists. We are urging education stakeholders, including teachers, to sensitise the communities about the essence of the CBC to debunk any negative attitude bound to derail the programme at expense of the young learners."