What TVETS can learn from the Chinese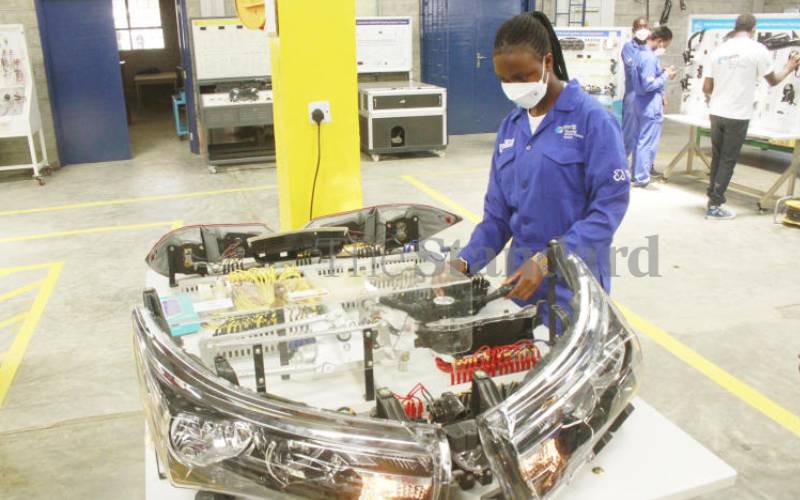 Over the past two decades, China has become Africa's most important economic partner. Across trade, investment, infrastructure financing, and aid, no other country has such depth and breadth of engagement in Africa.
Chinese "dragons" - firms of all sizes and sectors - are bringing technical skills, capital investment, management know-how, and entrepreneurial energy to every corner of the continent. China is one of the most entrepreneurial societies in the world and arguably the best in Asia.
In Kenya, we continue to observe a large gap in the demand and supply of technical and vocational skills.
Technical and Vocational Education and Training (TVET) in the country has been underinvested and faces considerable challenges, with little enrollment rates, low quality and relevance. We lack skilled technical workers/graduates from our universities and TVETs, the reason the government is ever dependent on imported labour force specifically from Asian countries like China.
Chinese contractors have won admiration from Kenyans due to their efficiency and speed, which have helped lift the country's dilapidated road network in recent years through projects such as the Thika Superhighway, and the Nairobi Expressway being built by the Chinese contractor, China Road and Bridge Corporation (CRBC) among other major projects. Typically, these Chinese contractors employ some Kenyan workers, but mainly as labourers.
Chinese firms have elbowed out our local contractors in road construction because most of our local contractors do not have the technical muscles to complete such extensive projects. Neither is their work rate and work ethic a match to the Chinese.
The Chinese boast exemplary work ethic, efficiency, speed, reliability, and fiscal discipline through timeliness, hence, they are winning contracts even from World Bank and other global heavyweights.
China boasts one of the best TVET models in the world, owing to the fact that they are global suppliers of the technical job market. Here are some takeaways from the Chinese model of TVET.
A demand-driven TVET system. Skills development at TVET and higher levels is an important component of the massive Chinese education system, and has had a profound impact on enhancing national employment and competitiveness.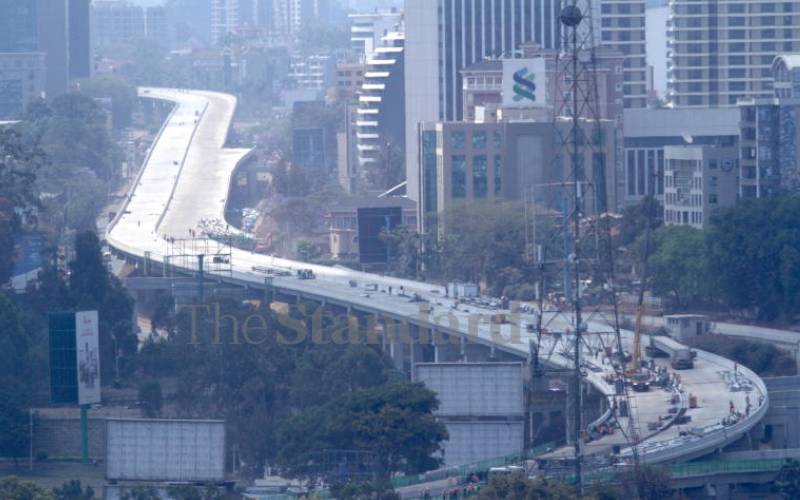 Over the past two decades, the Chinese government has set an overall vision for a "modern" TVET system that is on one hand led by the government but works closely with the productive sector and responds directly to the changing needs and qualification requirements in the labour market.
The combination of "top-down" and "bottom-up" approach, in conjunction with the growing economy, has produced remarkable results in the TVET sector. Programmes that are less relevant and with lower employment rates are either closed or modified, and new ones, which are highly relevant to local industries, have been developed with industry involvement.
Quality and relevance: While many skills development systems emphasize the training part, the Chinese TVET and skills development integrate education and training, thus promoting general skills as well as specific technical and vocational education, at higher levels. For technical and practical skills, there is a system of occupational standards, assessment and certification.
Training programmes and curricula are developed based on the occupational standards that consider specific requirements of a labour market need. Companies are actively involved in setting standards and in designing curricula.
This ensures that vocational colleges produce competent trainees with the necessary skills, knowledge and attitudes relevant to the market. The Ministry of Education conducts compliance evaluations on vocational colleges to ensure quality.
Industry-education cooperation: In China, there is strong cooperation between vocational colleges and enterprises. The TVET institutions are motivated to develop their own brand and produce employable graduates. Companies cooperate with vocational colleges in planning, course development and teaching, allowing students to acquire practical training, industry exposure (apprenticeship), and evaluation of the programmes.
While local governments provide incentives to companies to encourage such cooperation, the companies themselves feel they have a stake in producing competent and qualified personnel.
TVET Teacher development: In China, as in many other countries, most TVET teachers have only academic qualifications. The government has incentivised the teachers to also get skills qualifications themselves, so that all TVET teachers will be "double qualified" with both academic and skills qualifications.
For ongoing professional development, teachers in vocational schools are required to undergo two months of practical training in companies for their career progression and promotion. The practical training at the enterprises equips them with the ability to work with the latest technology and skills for evolving industry needs.
Colleges also recruit company experts as part-time teachers for practical courses. The relentless focus on teaching and instructional excellence also manifests itself at the TVET level.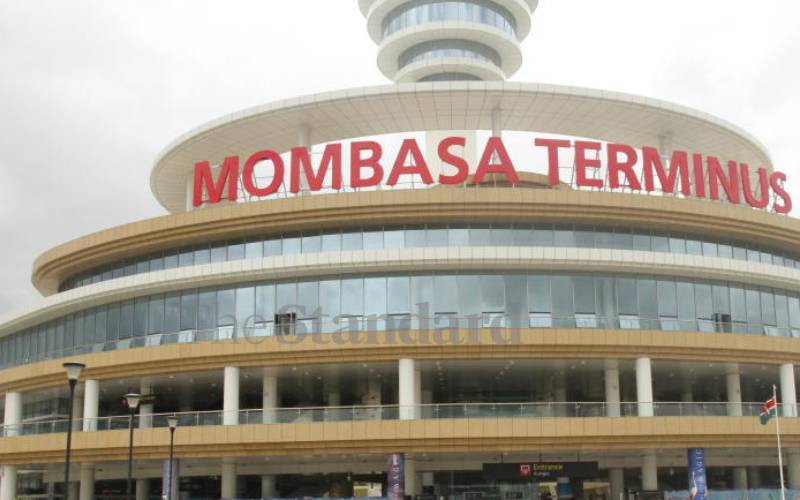 Model TVET institutions: The Chinese government has hugely prioritised the investment in TVET and higher education. A successful strategy is the development of model TVET institutions.
In the early 2000s, the Chinese Ministry of Education competitively selected 100 model tertiary TVET and 1,000 model secondary TVET schools as national champions for TVET reform and innovations, and provided concentrated financial and technical assistance to these institutions.
These model institutes were granted policy and financial space to pioneer various mechanisms in school governance, links with industries, and incentives for instructors to promote relevant TVET programmes, which are now being scaled up to all TVET providers, both public and private.
In their view, key factors that enabled their colleges to stand out include demand-orientation, development and constant innovation of niche programmes based on their comparative advantage and labour market needs, stronger linkage with enterprises, hiring versatile teachers with technical competence and practical experience and exposure to industries, and effective governance and management system.
Despite the differences in economic and industrial context, there are some lessons Kenya and TVET institutions can draw from the Chinese experience.
First, the need to create a national TVET enabling environment, including conductive policy framework and quality assurance mechanisms for TVET to effectively contribute to their economic and industrial transformation.
Second, TVET institutions, particularly the flagship institutes, need to institutionalise their linkages with industries; to be forward-looking and adjust their programmes to respond to the changing skill needs; use technology in the delivery of training; train their teachers to upgrade their technical knowledge and practical skills.
With lessons learned from China's experience, our TVET institutions would be able to enrich their strategic plans and create a national TVET enabling environment.