Shame of varsities stuck to old pay despite deal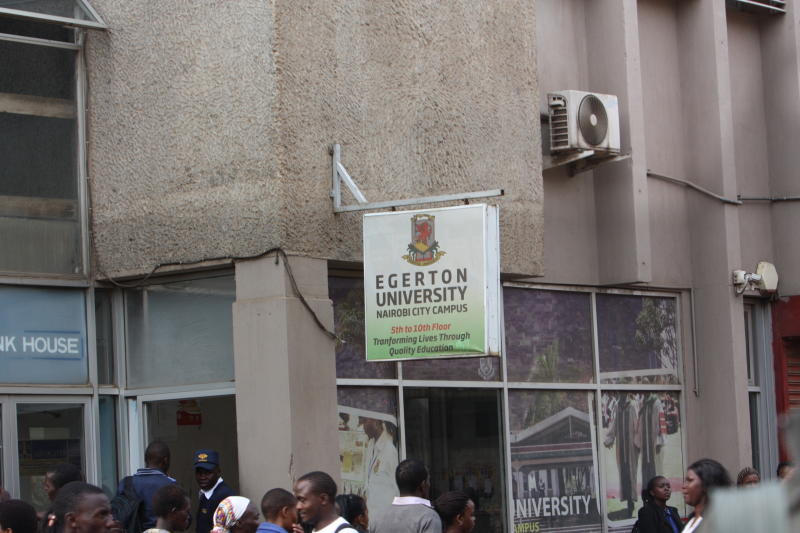 Three public universities are among 11 institutions that have stuck to old salaries even after unions secured Sh8.8 billion pay deal.
The money was to benefit 30,000 members of University Academic Staff Union (Uasu), Kenya University Staff Union (Kusu) and Kenya Union of Domestic, Hotels, Educational Institutions, Hospital and Allied Workers (Kudheiha).
The first installment of Sh6.6 billion was released to universities last year, with the Sh2.2 billion to be disbursed monthly to universities to cover all workers.
According to Uasu, the money was to cater for salary arrears and adjustment of workers' salaries to new scales.
However, an audit of how the money under the 2017-2021 Collective Bargaining Agreement (CBA) was shared reveals that Moi University, Egerton and Technical University of Kenya (TUK) are yet to adjust workers' salaries.
Other universities that have not aligned workers' salaries to new scales are Embu University, Rongo University, Kisii University, Meru University, University of Eldoret, Dedan Kimathi University of Technology (DeKUT), Taita Taveta University and Muranga University.
The interim report also reveals that seven other universities increased workers' salaries based on the CBA, but ignored the annual increments. The deal required that workers get salary increase in addition to the annual pay increments.
The audit, however, shows that University of Nairobi, Jomo Kenyatta University of Science and Technology (JKUAT), South Eastern Kenya University (Seku), Pwani, Kirinyaga, Cooperative and Kenyatta University have not factored in annual increments.
The audit was done by university unions and the Inter-Public Universities Councils Consultative Forum under the National Implementation Committee.
All universities were asked to present data on how they each honoured the CBA deal. Uasu suspended a strike to pave way for an audit whose report will be ready in two weeks.
Insiders who took part in the audit told The Standard that the audit team will retreat to prepare a report which will inform the next phase of implementation of the CBA.
"We are going to write a report for all the universities and I can tell you that it is a shame that some of these universities paid money haphazardly without any formula," said the official who sought anonymity because he is not authorised to speak on behalf of a team.
Salaries and Remuneration Commission (SRC) secretary Anne Gitau, in a letter dated August 13, said their finding was based on analysis of payroll data for all public universities between July 2017 and June 2020.
"The SRC observed that public universities paid annual salary increments to their staff amounting to Sh5.8 billion between July 2017 and June 2020," said Gitau.
According to UASU, if the salaries were adjusted correctly, professors who earn a minimum salary of Sh170,681 per month would have their pay increased to Sh180,434 in the first year of implementation and Sh190,187 in the second year.
Their salaries would further go up to Sh199,940 and Sh209, 693 for the third and fourth years, respectively.
Salaries of associate professors would be revised upwards by Sh11,766 for the lower band and Sh8,724 for upper limits.