Media council launch annual training programme for journalism students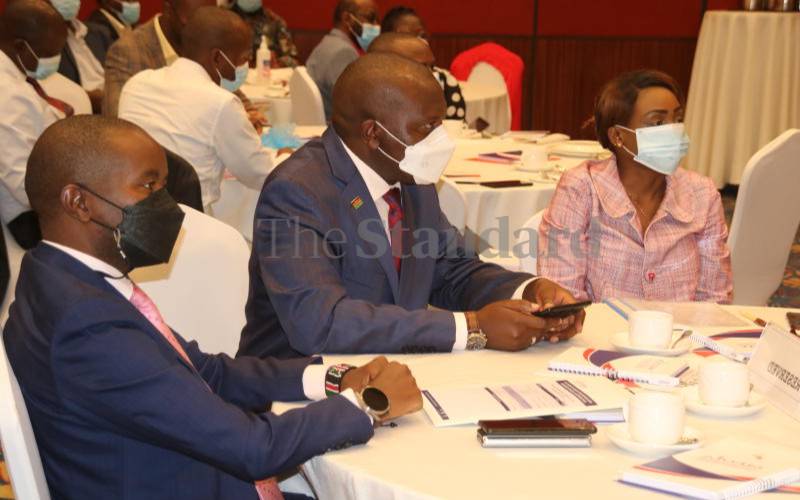 At least 400 journalists will be given an opportunity to learn the required skills from media organisations even as they finalise their studies
This is an initiative by Media Council Kenya to place university students pursuing media courses for industrial training on annual basis.
Yesterday MCK launched the Industrial Placement Programme where the media regulator will link the industry and academies.
"Media houses will send us the capacity needs they have and we ask colleges and universities to nominate students to be distributed to the media houses for training," said Victor Bwire, director of media training and development at MCK.
The programme was launched by cabinet secretary of Information and Communication Technology Joe Mucheru is meant to bridge the gap of securing internships for journalism trainees. The programme targets media students in their final years.
The official noted that there are 42 institutions of higher learning offering media-related courses with MCK targeting to training 100 students after every three months.
"We have 200 radio and 130 television stations and more than 100 publications in the country. Ours is to link up the students graduating and the media houses," said Bwire.
The media council officials said there has been back and forth between media houses and universities on uptake of students for industrial attachment.
"On one hand the industry say the academies are not giving products that are not usable in the markets and on the other hand the universities say media houses have stopped taking in students," said Bwire.
MCK executive officer David Omwoyo said the waiting list of media houses looking for trainee journalists has more than 2,000 opportunities.
"This linkage will enhance a smooth transition from school to the industry," said Omwoyo adding that every student selected for the training will get a Sh15,000 stipend.
CS Mucheru lauded the council's initiative adding that the intervention would enhance professionalism as the media landscape experiences expansion in the digital space.
"Media workers determine the quality of information gathered and disseminated by media outlets hence broadly influence audience perceptions.
"Our young people face numerous challenges in accessing jobs after graduation from college. Most are not skilled enough to undertake competent media work making most media houses not keen to uptake," added the CS.
Mucheru added that the ministry would continue supporting in industrial placement programmes to help the young people.
"I am pleased that the MCK has seen the need to set up infrastructure and extend support to the sector and universities. I commend the council for supplementing government initiatives to ensure that our youth access job opportunities through training," added Mucheru.