Kericho-based varsity ventures into research on diseases and crops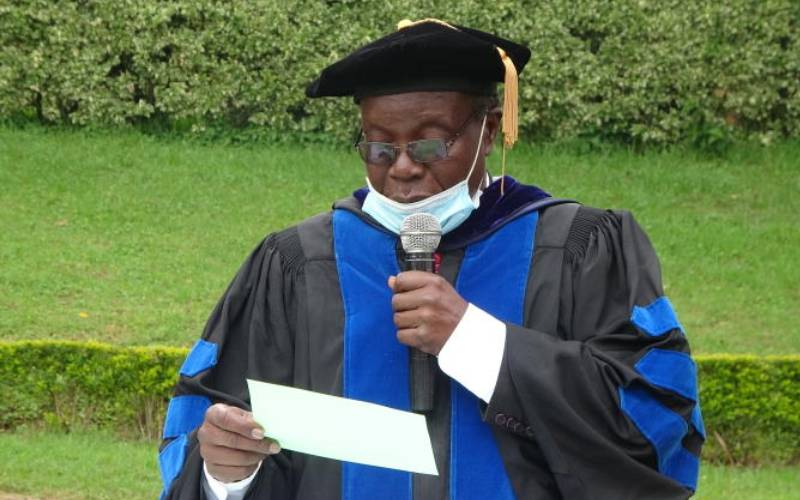 The Kenya Highlands University has established an institute to research on sexually transmitted diseases (STDs).
Speaking during the induction of more than 600 first-year students, Vice-Chancellor Wilson Langat said the institution had signed a Memorandum of Understanding with Henrich Jackson Foundation, which is linked to the Kericho-based Kemri/Walter Reed Project Clinical Research Centre.
The centre primarily focuses on STDs such as HIV/Aids.
"The deal will allow the university to embark on research on sexually transmitted diseases and development of vaccines and cures," Prof Langat.
The VC also said the university plans to put up a coffee and agricultural produce research centre at its 73-acre Kipkelion campus.
"We are an agricultural county. This demands that we research how to improve agricultural activities. For instance, coffee is grown in Kipkelion and we intend to research on the crop and other horticultural produce. We will focus also on research on dairy farming," said Prof Langat.
He also told off critics of the Competence-Based Curriculum (CBC), saying it is a good model that only needs fine-tuning.
"There are many good things in the curriculum. What is required is the tightening of loose ends. If the government provided adequate funding to address inadequacies in terms of classrooms, teachers and teaching aids, there will be no issue with the curriculum," said Langat.
He added that the university was studying CBC in order to prepare itself, revealing that the Commission for University Education has organised a meeting of VCs from public and private universities to address challenges it is facing.