Special report: Why Competency-Based Curriculum is running into headwinds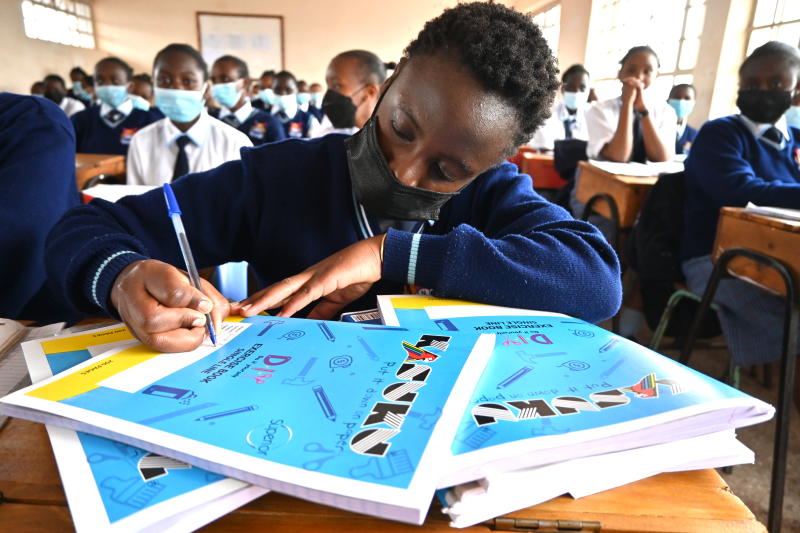 At the start of the national rollout of the Competency-Based Curriculum (CBC) in 2019, the attention of Kenyans was drawn to some pupils cutting grass, collecting garbage and cleaning markets.
During the exercise, some of the learners put on sacks made from old cartons as aprons while others had protective gumboots made from nylon paper.
In other instances, learners carried handmade bags as litter bins or garbage holders as they went around cleaning.
The scenes came as a shock to many yet these were part of the suggested learning experiences that children under the CBC were to undergo.
Back at home, parents spent up to Sh25,000 to buy computers and tablets to help their children undertake assignments. Others who could afford bought printers as some of the assignments required downloading and printing material.
Others invested in buying manila papers to mount some of the teaching aids as part of their homework.
And in some schools, parents were asked to buy up to three books for a single subject area.
It is now emerging that teachers make avoidable mistakes that make learning expensive to parents and assignments complicated for children.
Parents are also on the spot for failing to be involved in their children's learning by questioning teachers accused of going overboard.
Kenya Institute of Curriculum Development (KICD) says most teachers have failed to be reactive in their interpretation of the curriculum designs.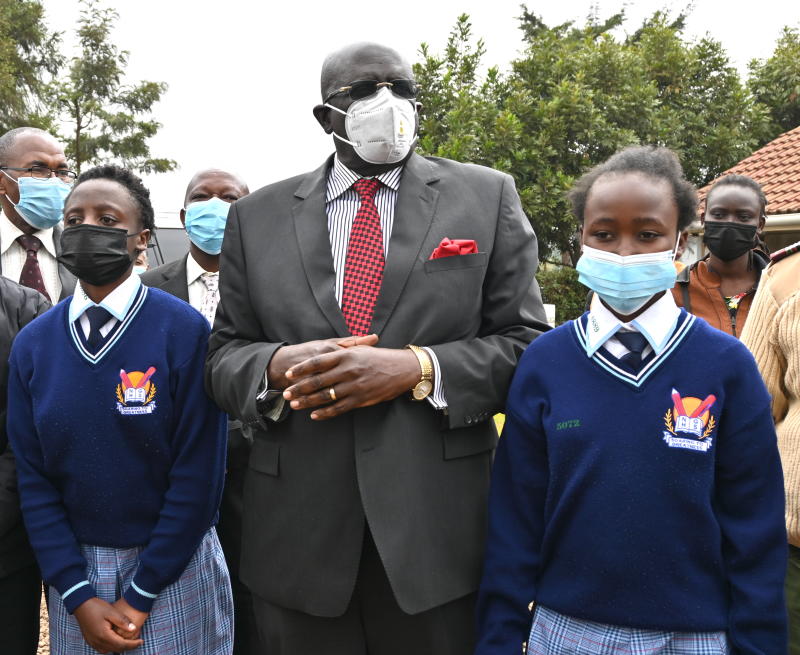 "The curriculum designs have what we call suggested learning activities in different learning areas, which should be applied according to the school context," says KICD Director Charles Ong'ondo.
This means teachers must understand the specific learning outcomes expected of each lesson strand and come up with creative practical ways to enable children to understand what they were taught.
Fatuma Chege, the Principal Secretary of State Department for Implementation of Curriculum Reforms, says a teacher must be creative to know skills that need to be developed.
"They (teachers) must know ways they can use to teach a similar skill without overloading parents and this is something teachers are taught. The skill of cleanliness, for example, can be taught without everyone going to the market to slash and sweep," says Prof Chege.
National Parents Association chairman Nicholas Maiyo accuses some schools of going overboard, asking parents to buy many books, and giving expensive assignments.
"We have raised issues around these expensive assignments even with relevant officers so they make sure CBC is not expensive," says Maiyo.
A look at the curriculum designs, for instance under environmental activities, one of the learning areas is weather and the sky. The curriculum design says this topic alone is expected to have 10 lessons.
By the end of all the lessons, under its specific learning outcomes, children are expected to describe the appearance of the sky during the day and night.
Teachers' task is coming up with a practical learning experience to make children achieve the set outcomes.
And a possible suggested learning experience from the teacher would be asking the parents to help the child observe the sky at night.
"A parent only needs to be there as the child is making the observation and perhaps creating a safe environment for the child," says Prof Ong'ondo.
The child will then give feedback to the teacher on what they saw at night.
However, some teachers misinterpret these by coming up with crazy activities.
Curriculum developers are arguing teachers must correctly interpret the curriculum designs and closely consult the teachers' handbook to come up with reasonable activities at the least cost.
Ong'ondo says some teachers have failed to correctly interpret the curriculum designs, opting for expensive learning activities that cost parents.
Prof Ong'ondo says if children are in urban areas where they have access to computers or phones and the internet, then teachers can provide activities relevant to them.
"But if a child is in the village where there are no computers, the designs have activities on the equivalent of downloading and this may mean drawing, molding, or using available materials such as newspapers," said Ong'ondo.
He adds: "Whereas a child in town or in an urban setting would download a house, the other child in the village or slum could take clay and mold a house or use sticks to make one on a piece of paper."
Ong'ondo says teachers can also borrow some of the learning aids from neighbouring schools as shared resources.
"The whole idea is to have experiential learning. If children are supposed to use a hoe or spade for instance, why to ask parents to buy them when you could borrow them from neighbouring school?" says Ong'ondo.
It also emerged some teachers do not consult their handbooks when preparing lessons.
"This hampers their creativity and it results in suggested learning outcomes that are costly to parents," said Ong'ondo.
Prof Chege and Prof Ongondo also accuse parents of complaining, but doing nothing to help their situation.
"Parents must go to that school and ask why teachers are asking their children to download something when the context doesn't allow it," said Ong'ondo.
He says most of the complaints are seen on social media with no specifics on schools breaching the CBC implementation guidelines.
"As we monitor implementation, we do not get to see these complaints in public schools. Where parents feel they are not involved, they need to go there and demand to be enlightened," says Ong'ondo.
Private schools' association chairperson Mutheu Kasanga accuses teachers of failing to prepare their own schemes of work.
She says some heads of private schools buy commercial schemes of work that are not based on their own interpretation of the curriculum designs and school context.
"These schemes of work are prepared by publishers whose interpretation of the designs may not apply in all contexts. Implementing them wholly results in huge costs for parents," says Kasanga.
She says private school owners have been advised to monitor events in their schools to avoid burdening parents.
"For some school heads, it is a business venture. But we also blame parents since they do not go to school to inquire about some of these things," said Kasanga.
On textbooks, Kasanga said private schools have been advised not to force parents to buy many books when one can do.
Failure to interpret the designs has brought up teacher preparedness and adequacy in training.
Transition
Kenya Union of Post Primary Education Teachers (Kuppet) secretary-general Akello Misori says CBC's implementation at this point is still under transition stages and can not be perfect.
"We cannot expect teachers to be perfect in interpreting designs immediately. It will take time to fully grasp the CBC," says Misori.
He says there will be many gaps that must be sealed during the implementation.
"We already have TSC training teachers continuously. And the Government is also rolling out an upgrade programme for P1 teachers. These steps will pay off," said Misori.
Teachers Service Commission (TSC) boss Nancy Macharia says the Treasury allocated the Sh1 billion for further CBC training to ensure a smooth implementation of the curriculum.
She says TSC has trained over 90,000 teachers in readiness for the rollout of the CBC in Grade 5 this term.
Chege says teachers were fully equipped during pre-service training and notes TSC is currently reorienting them within the CBC context of pedagogy.
"Teachers are taught to allow the child to create and discover their potential. CBC is taking back the teacher to allow the learners to grow their potentials and learn to do things," said Chege.
The PS says teachers who are at pre-service must be trained in line with CBC.
Wilson Sossion, Nominated MP and former Kenya National Union of Teachers secretary-general, argues teachers are not well prepared for the CBC.
"CBC should be taught right from pre-service level. You cannot pick teachers trained from another orientation of pedagogy and put them to teach CBC. This needs a completely new breed of teachers trained specifically for the CBC," says Sossion.
Training
Sossion argues the Government should have started by training a cohort of teachers from TTCs and universities to teach CBC.
Basic Education PS Jwan Julius says teacher training has been a continuous process noting TSC has been rolling out the exercise.
"CBC is not a transformation in content, the content is just being modified but it is the pedagogy, the how of teaching in a classroom. When we talk of CBC, one plus one will not be four. The only thing we are doing is to see how learners can appreciate the one plus one," said Jwan.
He said the government is also rolling out an upgrade programme where teachers are going back for a one-year programme to enhance their pedagogy.