KMTC is best tertiary college, ahead of several varsities in new ranking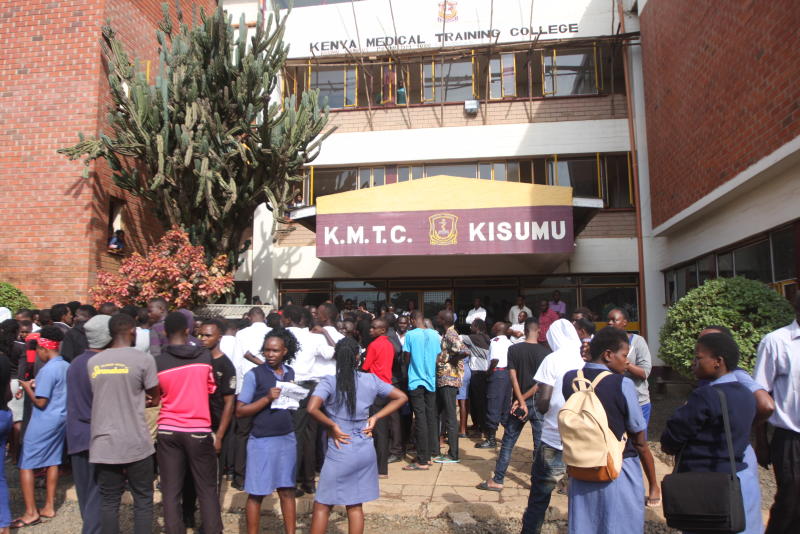 Kenya Medical Training College (KMTC) has emerged as the best tertiary college in the latest Webometrics ranking.
KMTC beats Kenya Forestry Research Institute, East Africa Institute of Certified Studies, and Amani College which emerged in positions two, three and four, respectively.
"The findings confirm our long-held view that we are the best mid-level training institution in East and Central Africa," said chief executive Michael Kiptoo.
The Webometrics Ranking of World Universities also lists KMTC at position 31 alongside other top 50 best universities in Kenya.
The University of Nairobi (UoN) tops the list and is followed by Kenyatta University and Egerton University.
KMTC beat Rongo University, Kenya Methodist University, African Nazarene University, Kabianga University and Laikipia University, among others.
"By emerging in position 31 alongside universities demonstrates how our quality services have continued to improve over the years," said Prof Kiptoo.
The Webometrics Ranking of World Universities is a ranking system for the world's universities based on a composite indicator that takes into account both the volume of the Web content (number of web pages and files) and the visibility and impact of these web publications according to the number of external in links (site citations) they received.
The ranking is published by the Cybermetrics Lab, a research group of the Spanish National Research Council (CSIC) located in Madrid to improve the presence of the academic and research institutions on the Web and to promote the open access publication of scientific results.