Government eyes income from export of youth labour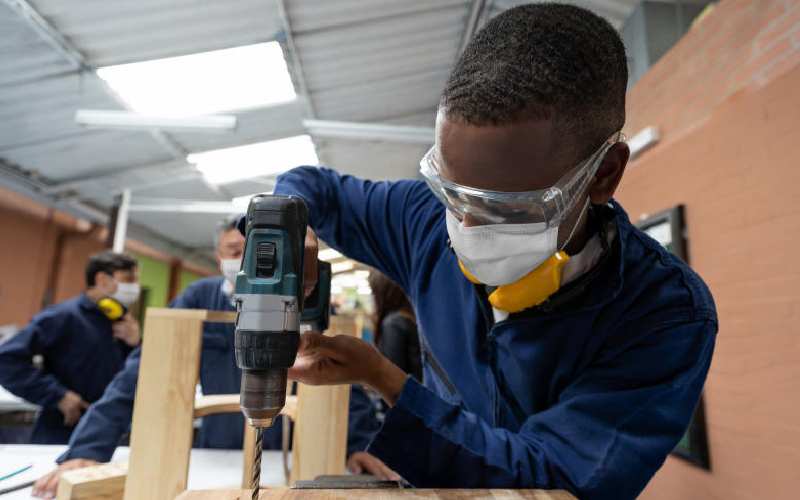 At least 90,000 students are undertaking artisan grade tests in government-accredited institutions in efforts to gain skills and increase the number of experts in the labour market.
In the past three years, the government has partnered with more than 700 institutions providing skills to youth in search of jobs and others from the enterprises seeking to further their studies.
The institutions have been approved by the National Industrial Training Institute (NITA), which has partnered with the Ministry of Education to ensure the courses offered are marketable internationally.
Peter Tum, Principal Secretary of Ministry of Labour and Social Protection, said they are undertaking a Rapid Results Initiative (RRI) programme to export skilled labour to other countries, especially those in the Middle East.
He said the government is targeting to export more than 30,000 technical labourers before the end of the current financial year.
Through exporting labour, he said, the country stands to gain from the remittances that are expected to spur economic growth.
He observed that the country will only export surplus labour noting that in Kenya's labour market there is also a gap for middle-level technicians.
"In the last one year, about 35,000 Kenyans working in Qatar among other countries in the Middle East were able to increase remittances from Sh48 billion to Sh92 billion," said the PS.
Tum added that the Ministry is currently undertaking RRI negotiations with some countries to absorb surplus labour from Kenya.
Murang'a County Commissioner Fredrick Ndunga who accompanied the PS said they are presently mobilizing the locals to register their children to undertake the courses at the tertiary institutions.
He said the chiefs are sensitising the locals on the importance of enrolling their children in tertiary institutions.