Second best special needs student wants to study medicine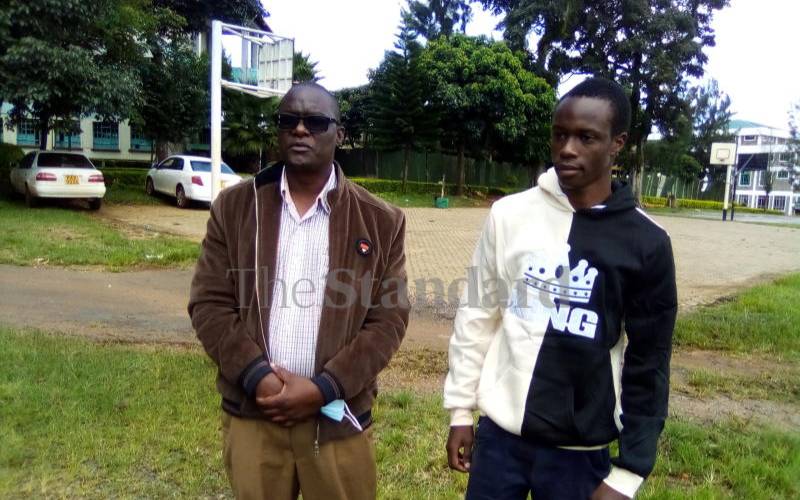 Edgar Omoke Getugi was overjoyed when he heard his name being announced as the second-best student in the special needs category nationally in the 2020 KCSE results.
Omoke, who scored an A of 81 points, was a student at Kisii High School.
He has been having vision challenges since he was in lower primary school. It started with him struggling to make out images on the blackboard clearly like other students. This saw him having to depend on one-on-one coaching from his teachers as his fellow students helped in writing notes for him.
At first, Omoke says his classmates thought that he was pretending, but they later came to learn that he had a medical condition affecting his eyesight.
He would like to study medicine at the university so that he can assist the less fortunate people in society.
Rodgers Getugi, his father, says his son suffered from a condition known as Keratoconus and he needs Sh600,000 to undergo a surgery to restore his eyesight.
"I would like to appeal to well-wishers to support me in ensuring that my son undergoes surgery so that he can be able to proceed with his university studies with ease," said Getugi.
Kisii High School Principal Maurice Ogutu described Edgar as one of their promising candidates despite the physical challenges he was going through.
Ogutu said when he found out about Edgar's problem he urged the teachers to support him to ensure that he caught up with his studies.