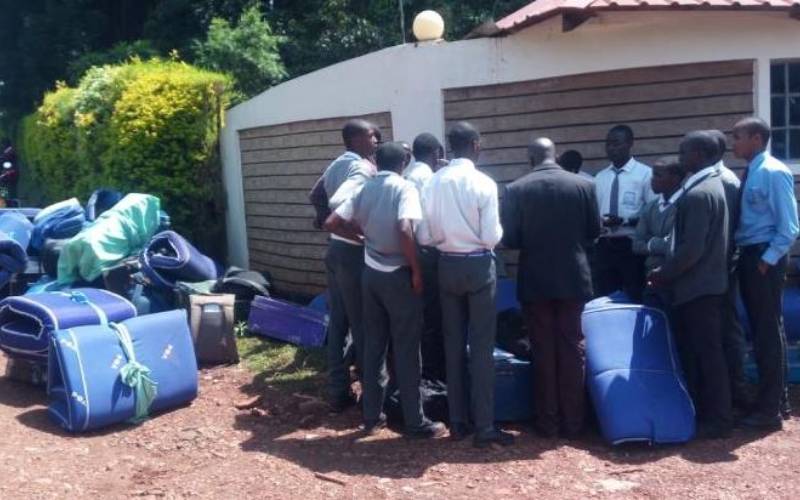 Eight of the 13 Seventh Day Adventists (SDA) students from Kabianga High School who were suspended for refusing to sit exams on Sabbath day have scored university entry grades.
The recently released Kenya Certificate of Secondary Examination (KCSE) results show that the lowest in the group scored a C minus. David Mwita Machuma who led the group in the protest scored an A.
The students hit the headlines in January 2020 after it was reported that they had been suspended for refusing to sit for Chemistry and Mathematics tests that had been scheduled on a Saturday. They said at the time that doing so goes against their faith. They were slapped with a two-week suspension and were to be accompanied by their parents when returning to school.
The school's principal however Dr Joash Aloo dismissed claims that they had been suspended saying all the school had done was to call for a 'meeting' with their parents.
"In a situation where we are neither suspending nor expelling a student, we expect the parent to come over to the school so that we can engage," he was quoted at the time.
Intervention by Church elders to have the suspension lifted did not bear fruit and prompting their parents to engage the services of lawyer Julius Matonya.
The Ministry of Education through Kericho County director of Education Zachary Mutwiri revoked their suspension a day later directing them to return to school and continue with their studies.
The Atheists in Kenya, President Harrison Mumia at the time threatened to sue the school if the suspension would not be lifted. "We demand that you revoke their suspension with immediate effect. We are giving the school seven days to have the boys back to school or we seek legal redress on this matter," he wrote in a letter addressed to the principal school.
Speaking during the celebrations at the School today, Principal Dr Joash Aloo said the students were offered remedial classes after attending service hence their exemplary performance.
"We reached a truce of a win-win situation, what they are to give in and what we are to give in and we are happy today that all of them are transiting to tertiary institutions," he says.
The school had six A's and 53 A (minus) and an 89 per cent transition to University.
Additional reporting by Fred Kagonye.