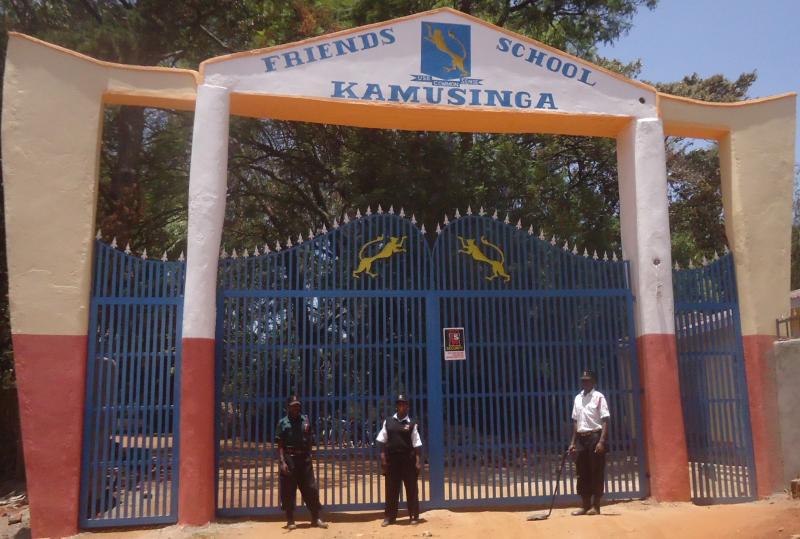 Friends School Kamusinga in Bungoma County emerged top in Western in the 2020 KCSE examination to reclaim its lost glory.
The academic powerhouse beat other giants in the region by posting an impressive mean grade of 9.6154.
Deputy headteacher Alex Kariuki said the first 13 candidates scored straight As while 85 others obtained A–. Some 82 candidates scored B+, 57 B, 34 B-, 17 C+ while seven managed C.
Kevin Kiprui Ng'etich led the pack at the school with 83 points followed by Reinhard Kipkoech, who had 82 points while Dalton Obure registered 82 points. Others are Makokha Lewis, Mwasame Frankline and Ian Kiplagat, who all scored 82 points.
Seven other candidates had 81 points each. Three candidates obtained C- with the last candidate scoring D plain. At least 288 candidates managed to secure direct entry slots to university, translating to 96 per cent transition.
Kariuki said they had expected to perform much better. "We had very hard-working candidates and we expected good results," said Kariuki.
Bunyore Girls in Vihiga and Lugulu in Bungoma also posted sterling results.
Bunyore High chief principal Mary Akunja said six candidates obtained straight As while 52 managed A- to earn the school a mean grade of 8.812.
"I'm extremely happy with these results because we improved our grades with 360 candidates getting direct university entry points while our last got a C-," said Akunja.
Kakamega High scored a mean grade of 8.39 with four straight As and 41 A- while Chavakali Boys in Vihiga garnered a mean grade of 7.756 to finish among the top schools in the region.
Kakamega School had 4 As, 41 A-, 83 B+, 91 B and 57 B- . The school posted a mean score of 8.39 up from last year's 7.7.
Principal Gerald Orina hailed the students for posting exemplary results, saying he expected good results, but the students exceeded their expectations.
"When we reopened school after a nine-month break that was occasioned by Covid-19, we embarked on serious revision in order to return the students back on track. Of the 387 candidates we had, 325 attained direct entry grade to university," said Orina.
Butere Girls managed a mean grade of 8.9 with the top five candidates scoring straight As while 71 had A-, 126 B+ and 102 B plain.
Lugulu Girls had eight candidates scoring straight As of between 83 and 81 points while 61 others scored a mean grade of A-.
Booker Academy, a private school in Mumias town, registered a mean grade of 8.1439 translating to a B-. The school principal, John Mark Wandera, attributed the good performance to hard work among teachers and students.