Top student Simiyu Wanjala hopes to pursue medicine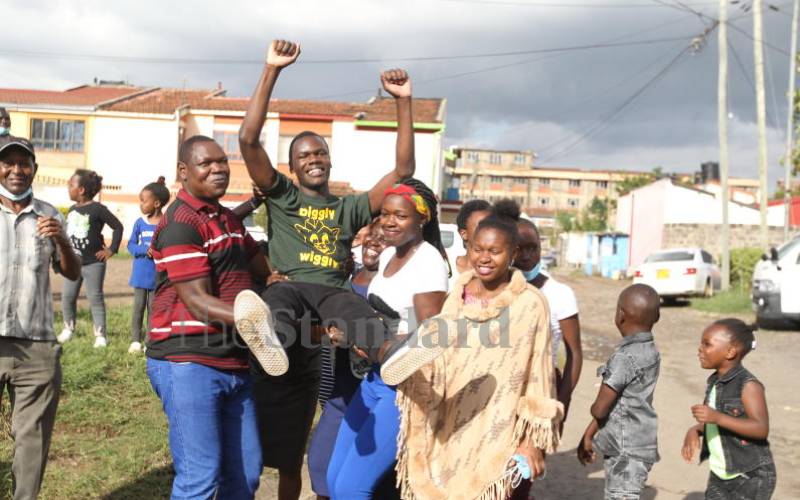 The top candidate in this year's Kenya Certificate of Secondary Education (KCSE) examination, Simiyu Robinson Wanjala, lacked words to express himself.
Wanjala of Murang'a High School scored A plain with a mean score of 87.33 in the results announced by Education Cabinet Secretary George Magoha on Monday.
In an interview with The Standard, he said he had not imagined he could be the top candidate in the national exam.
Wanjala, who wants to study medicine at the university, said focus, discipline and assistance from teachers were the main pillars that resulted in good grades.
"Despite the pandemic, I kept a close contact with teachers who I consulted regularly. I thank God for the performance," he said.
During the long school holiday occasioned by the Covid-19 pandemic, Wanjala said he capitalised on a tablet and internet services paid for by his father to study.
"My father bought me a tablet and airtime and I spent most of my time consulting with my teachers online. I would call or chat with my teachers every day," he said.
His father, Pius Simiyu, said he was glad he rescinded a decision to have his son study at a private school after he scored 409 marks in the KCPE exam at Gachii Primary School.
"He was a very focused student even when he was in primary school and that is why my family members were opposed to the idea of taking him to a private school. He has done us very proud," he said.