KCSE: 13 arrested in Nyamira over cheating allegations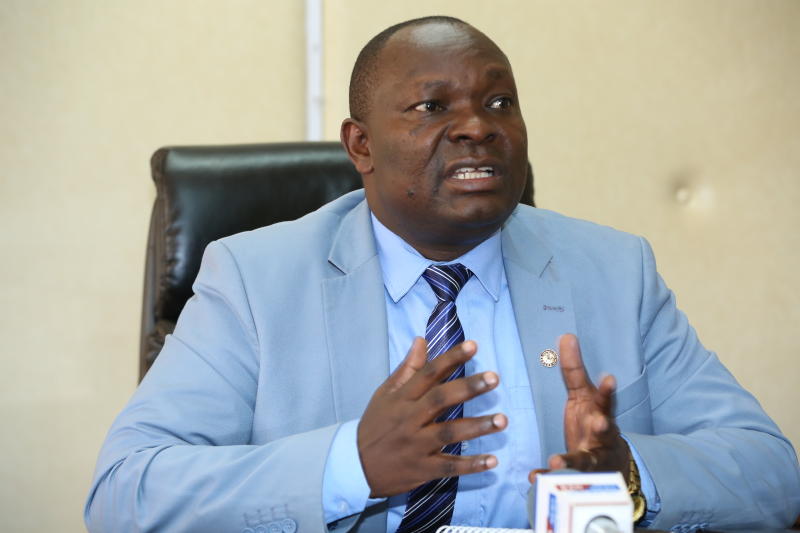 Thirteen people have been arrested in Nyamira County over allegations of cheating in the ongoing Kenya Certificate of Secondary Education (KCSE) examinations.
Six private candidates undertaking the Kenya Certificate of Secondary Education Examinations in Nyamira South were nabbed while preparing for the tests after they were found with suspicious materials in the examination center.
Nyamira South Sub county Police Commander Moses Kirong confirmed the six were in Police custody as investigations were being carried out.
County Commissioner Amos Mariba said the adult education learners who were registered as private candidates were found with questions and answer materials related to the Chemistry practical exam that was being tackled Thursday.
The learners were doing their exams at the Nyamira Town center where a total of eight candidates were taking their exams.
The CC said one of the candidates had received questions through a social media platform before he was caught.
Mariba said the candidate was also allegedly found to have worked out some formulae in an exercise book and was found sharing the materials early in the morning just before the start of the actual paper.
"The learner was caught with the material at around 7.30 am and at that exact moment, he was sharing the contents with all the other candidates except one who was exempted from the dragnet," he said.
However, the County Commissioner could not ascertain if the exam content that was caught in the suspect's phone and which was being shared was similar with the content that was shared within the examination center.
The other seven suspects are in custody at Sengera Police Station in Manga Sub-county where they are being held over similar allegations.
Area Sub-County Police Commander Gabriel Mwangangi confirmed arrest of the seven whom he said were allegedly involved in an illegality during the exams.
The seven are the Center Manager of a secondary school in Manga, the Supervisor, two invigilators, a Chemistry teacher and the school lab technician.
After the arrest, six candidates from the school were also summoned to help the Police with investigations.
"Six candidates have also recorded statements and were allowed to go back as we continue with the investigations," Mwangangi said.
Already, a multi-agency team of security, education and Kenya National Examinations Council officials are investigating the two incidences to establish whether the contents the suspects were having were genuine exam questions and answers, according to Mr Mariba.
The CC said the Government was on top of its game in ensuring no examination irregularities happen.
"All our security and intelligence systems are on top of their game and anyone trying to interfere with integrity of the exams will be in for a rude shock. We will catch up with any cheating attempt," he warned.