Why TVETs are unable to offer lessons online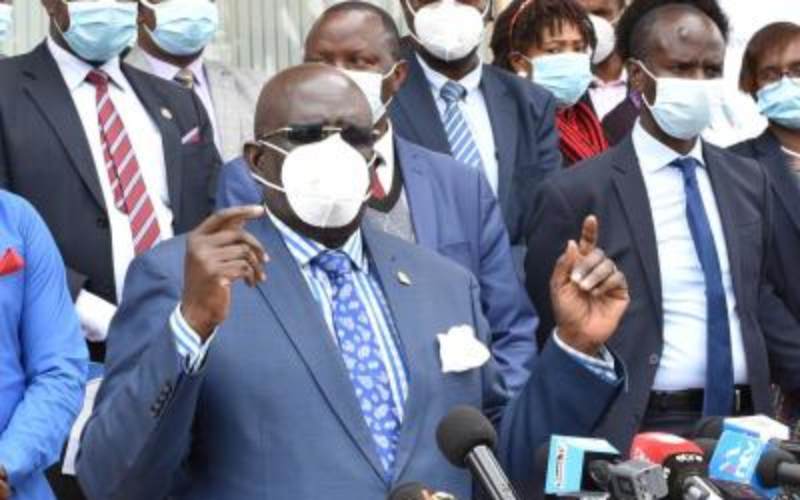 Final year students in Technical and Vocational Education and Training institutes (TVETs) will be allowed to return to their campus to sit examinations scheduled for June.
The decision was arrived at after a stakeholders meeting hosted by TVET Principal Secretary Margaret Mwakima yesterday.
The meeting, attended by TVET sector players in public and private institutions, agreed that it would not be tenable to push all subjects online, as training in these institutions involves a lot of practical lessons.
This came as the TVETs grappled with mounting online lessons. Technical colleges are staring at tough times ahead as it is emerging many of them may not be able to mount online lessons.
The Standard has established the practical nature of training in TVETs makes online lessons difficult.
There will be another meeting today bringing together all stakeholders to discuss how best online lessons may be continued in the face of new Covid-19 infections.
The meeting, convened by the directorate of technical education at the State Department of Vocational and Technical training, will bring together all principals and directors of public and private TVET institutions.
"Further to the stoppage of face-to-face learning as directed by the presidency in the 15th address to the nation on March 26, 2021, a meeting has been scheduled for principals and directors of public/private TVET institutions," reads the invite. The virtual meeting will be hosted by Kenya Technical Trainers College (KTTC) platform.
"The main purpose of the meeting is to outline salient guidelines for the TVET sector during this period. The purpose of this communication, therefore, is to invite you to this important meeting so that all are well guided," reads the invite.
The letter was copied to the principal secretary, director general TVET Authority, and county TVET directors.
The Standard established that piloting for online lessons was successful, but the elephant in the room remains how to address practical subjects, which form the bulk of TVET lessons.
"For now we can say theory lessons will be pushed online. But we may schedule the practical lessons for a later date when Covid-19 restrictions ease off," Tom Mulati, acting director of technical education, said yesterday.