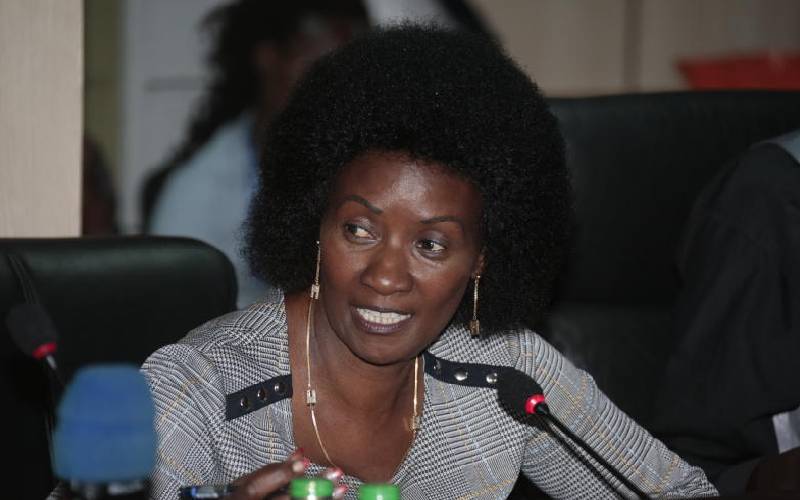 The Kenya National Union of Teachers (Knut) has threatened industrial action against its employer if new salary talks are not held within the next two weeks.
Union Secretary General Wilson Sossion said the current salary rates, where teachers are earning a cumulative sum of Sh54 billion, was negotiated to cover 2017-2021 which will end in June this year.
Sossion has now written to the Teachers Service Commission (TSC), saying: "We hereby issue a 14-day notice from the date of this letter and failure of action from your part shall lead to full-blown industrial action."
In his letter dated February 10, Sossion argues that despite many pleas by the union to start negotiations on the 2021-2025 new collective bargaining agreement (CBA), the teachers' employer is yet to respond.
Read More
The union boss claimed that TSC had opted not to respond to the request, "but is instead attempting to revoke our recognition agreement to render Knut irrelevant in the next CBA".
"Despite correspondence dating back to 2019 urging TSC to formally commence and conclude negotiations with us, including the last correspondence, has been copied to you, (there has been) zero response," the letter reads.
Sossion further claims that the union is aware that TSC had already consulted with the Salaries and Remuneration Commission (SRC) on new CBA proposals, but had opted to remain quiet on engaging with union members.
"We are fully aware that TSC has forwarded salary proposals to SRC without formally commencing negotiations with Knut, and the said proposals are currently being analysed by SRC," Sossion says.
He argues that the teachers' employer had proposed a salary raise of between 16 per cent and 30 per cent in the 2021-2025 CBA proposals, with classroom teachers getting higher perks.
The 16 per cent raise in basic pay should be for teachers in administrative grades (C4 to D5), who were big winners in the 2016-2021 CBA. Classroom teachers in lower grades (B5 to C3) are to be awarded an increment of 30 per cent.
Knut and the Kenya Union of Post Primary Education Teachers (Kuppet) had also submitted salary proposals after claiming they were not consulted in the decision making on the new salary scales.
This has led to disagreements on salary increments as the three parties have different proposals. Sossion, however, said the delay is a clear breach of laid-down negotiations and labour laws.