Mogaha says government may reintroduce corporal punishement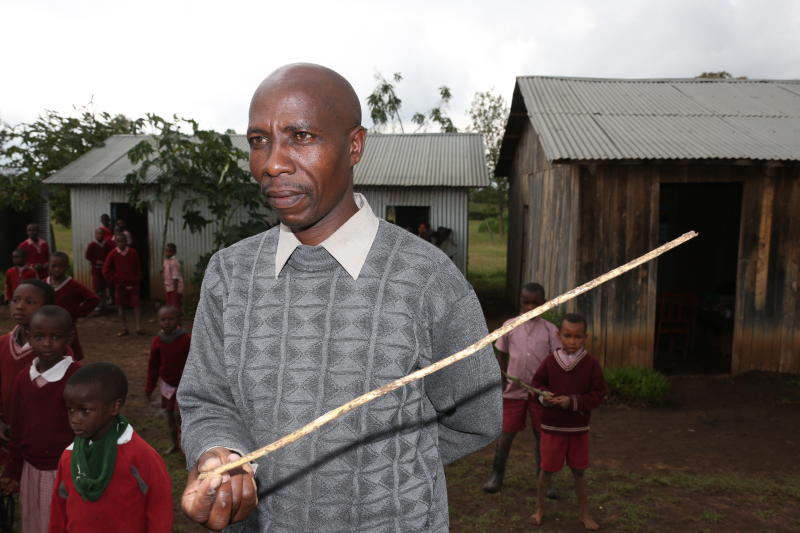 Education Cabinet Secretary George Magoha says the government might reintroduce corporal punishment in schools to instil discipline among students.
Speaking at St Joseph Nyabururu Primary School in Kisii on Thursday, Magoha said the government was concerned by high cases of indiscipline among students which should be controlled for smooth learning.
Magoha said school administrations were under instruction inspect all students to ensure they were not in possession of weapons to harm fellow students and teachers like in some schools recently.
"We are going to be very strict in ensuring that students abide by the law and are disciplined. That is why I am advocating for the reintroduction of corporal punishment but which is well utilized to bring back discipline among students like it used to happen in the past," said Magoha.
The CS said the ministry is liaising with the Directorate of Criminal Investigation to ensure database of students committing crime in schools is kept and will be used to bar them from moving to other schools once they commit grievous crimes in their schools.
Magoha said the national examination will be done as planned and asked students not to panic since the government is aware they were away from school for nine months due to Covid-19 and should not fear doing exams.
The CS said students who engage in destroying school property should know the cost will be passed back to their parents.
He asked all players in the sector to play their role in ensuring learning went on smoothly in schools after the nine months break.
"I am also emphasizing that students are not allowed to use alcohol-based sanitisers in schools since they may be used to start fires or for drug abuse. Let students wash their hands with soap and water since we cannot risk allowing them to mess the lives of others," said Magoha.
The CS asked parents to take their role of nurturing their children seriously by not abdicating it to teachers who may be overwhelmed since they are dealing with many students at ago in order to ensure that the society brings up morally upright individuals. ?