Work with CUE on quality, standards – PS directs VCs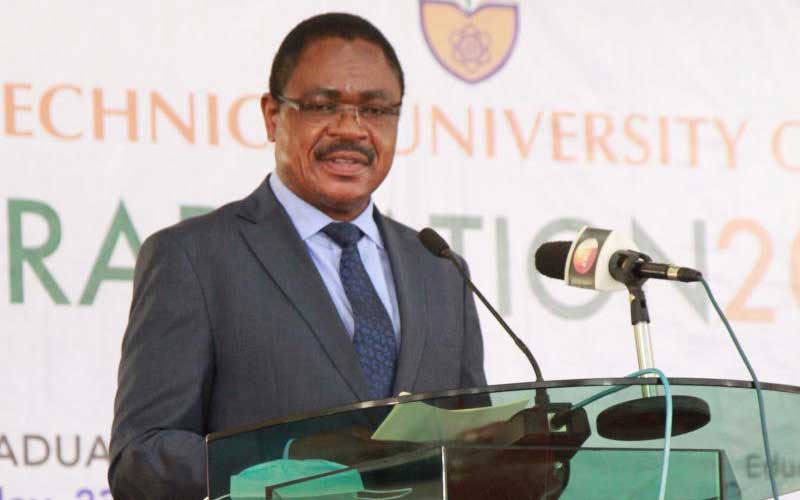 Universities have been advised to only work with one regulator to guarantee quality and standards of courses taught in the institutions.
University Education PS Simon Nabukwesi said only the Commission for University Education (CUE) is mandated in law to audit and approve courses in universities.
In a statement to vice-chancellors, Nabukwesi said that the court settled the accreditation tiff and cautioned VCs against burdening parents by passing down other accreditation costs from professional bodies.
"I urge all universities to work with one regulator and that is CUE," said Nabukwesi.
Court of Appeal Judges Mohammed Warsame, Daniel Musinga and Fatuma Sichale on December 4 ruled that CUE is the only mandated body to regulate the standards and accredit courses in consultation with individual universities as provided in Section 5 of the Universities Act.
The judges dismissed an application filed by several professional associations challenging CUE's mandate, ruling that they lacked merit as the Act was clear on who should accredit university courses.
The Appellate Court's decision affirming CUE's powers in accrediting university courses brought to an end a long-running battle between the commission and several professional associations who demanded they be given authority to supervise university courses.
The PS, however, said that his office has noted that even after the High Court pronounced itself on accreditation matter, the professional bodies are still threatening universities that do offer programmes not approved by them.
"… yet the same courses were already accredited by CUE. The Court of Appeal ruling is very clear on this matter. The professional bodies should not make university education very expensive in this country by trying to engage in double accreditation and charging exorbitant fees that are passed on to financially struggling parents," said the PS.
Nabukwesi was responding to a notice signed by Council for Legal Education (CLE) Chief Executive Officer Dr JK Gakeri, that indicated the council had only licensed 17 universities to offer Bachelor of Laws Degree while three others were licensed to offer Diploma in Law programmes.
According to CLE, they have licensed Strathmore University to offer Masters in Law until November 2024 while Nazarene University, Chuka University, Moi University, University of Nairobi and Umma University are accredited until December 2025.
They also licensed Kisii and Embu Universities to offer law until April 2024 while Daystar, Mt Kenya and UoN Kisumu Campus have been licensed until July 2023.
Kenyatta, Riara, Catholic, JKUAT, Egerton and UoN's Mombasa Campus would have their licenses running until end of 2021 while the institutions offering Diploma in legal studies were licensed until November 2024.
CUE chairperson Prof Chacha Nyaigoti has dismissed the notice by CLE and advised universities to ignore such publication.
"We inspect, approve and accredit all academic programmes in universities and any person purporting to usurp that role is mistaken because even the courts have affirmed that fact," said Prof Chacha.
Prof Chacha said advised the other regulatory bodies to focus on professional accreditation once students have graduated.
"Let them wait for students to graduate then they give them professional examinations to admit them to the profession as it happens in medicine," said Chacha.
Speaking last week, PS Nabukwesi said the courts settled the matter and that only CUE is mandated to regulate courses.
He said the professional bodies are free to engage the universities through CUE especially during curriculum review.
"We acknowledge the fact that there is a need to maintain and improve standards in every programme offered in our learning institutions. CUE and the professional bodies have a role to play in this matter," said Nabukwesi.
The PS asked VCs to familiarise themselves with the court ruling and implement it in full.
"Let's avoid burdening the Government and particularly the parents by paying out money to professional bodies engaging in duplication of roles," said Nabukwesi.
Low costs fuel high solar adoption
Philip Holi noted that increased adoption of solar equipment and solutions could also help reduce operational costs and protect the environment