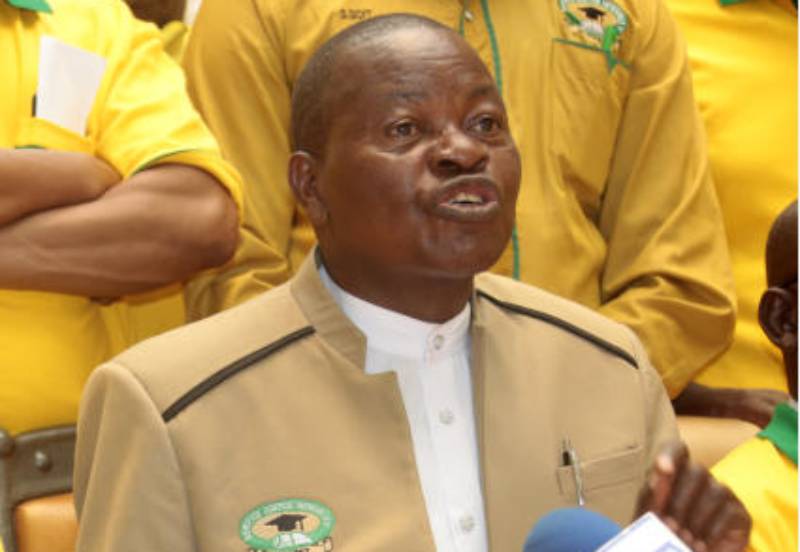 A teachers' union has called for the hiring of 50,000 more teachers to avert a crisis.
Kenya Union of Post-Primary Education Teachers (Kuppet), in a letter to the Teachers Service Commission (TSC), says most teachers will soon retire while others who are above 55 years could be let off since they are in the age group that is susceptible to Covid-19.
So far, about 36 teachers have succumbed to Covid-19 since March 2020.
Read More
Kuppet said according to its findings, the teaching service has 25,000 teachers aged 58 years and above and are therefore due to retire from June 2021.
"Half of the 25,000 teachers who are aged 58 years and above are remaining with a year or less in the service," said Kuppet Secretary General Akelo Misori.
Overall, Misori noted that some 50,000 teachers will retire within the next three years.
He said if current trends of deaths and resignations continue, another 4,000 may leave service.
"For this reason, Kuppet has written to the Teachers Service Commission and relevant government departments calling for urgent plans to increase the number of teachers and take other measures to maintain education services at the current levels," Misori said.
Kuppet said TSC should also hire at least 15,000 per year between 2021 and 2026.
"This is before taking to account new demands for teachers to mitigate Covid-19 in schools," said Misori.
He added that the 12,000 teachers being hired ahead of January 2021 fall far short of the numbers needed to maintain the workforce at current levels.
Kuppet urged TSC to issue a circular to guide the implementation of working from home.
"At the moment, head teachers, principals and TSC County Directors have no direction on how to implement the directive, as a result, many teachers who deserve the leave of absence have been denied permission to stay away from schools," Misori said.
The union also asked TSC to open the window for teachers above 55 years who wish to retire from service.
Misori said TSC should also institute a robust succession management plan for school heads aged 55 years and above.
Since March, about 36 teachers have succumbed to Covid-19.