Task force meets today to find dose for CBC headache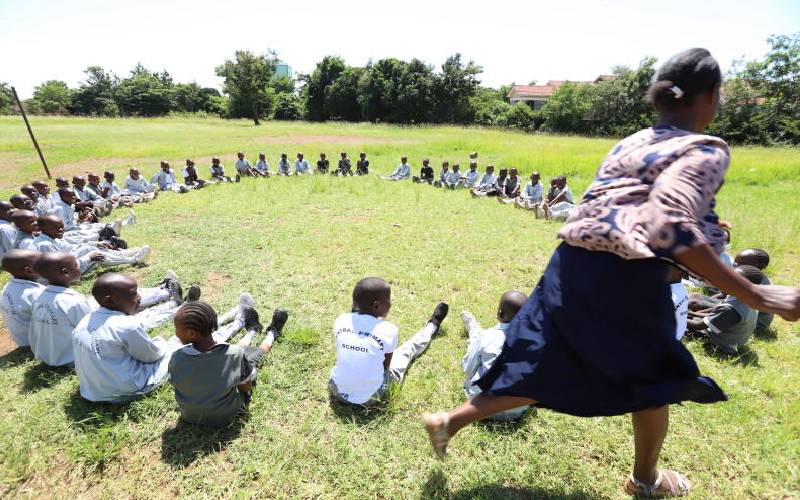 Transition headache is looming when the 8-4-4 education system ends, giving way to a new structure under the new curriculum.
The planned double intake in 2023 is giving Ministry of Education officials sleepless nights with committees of the relevant task force recalled today to refine the changeover details.
Under the new education system, learners will spend two years in pre-primary education, six in primary schools, three in junior secondary school and another three in senior secondary school.
The present Grade Four learners under the Competency Based Curriculum (CBC) are expected to exit primary education in 2022 and join junior secondary schools in 2023.
During the same year­­, which will also be the general election year, learners in the present Standard Six under the 2–6–3–3–3 education system will sit the Kenya Certificate of Primary Education (KCPE) examinations and get admitted to Form One in 2023.
The Standard has established that top government officials are worried that the double switch of learners in the two classes from two different education systems was posing serious infrastructure and logistical challenges that may cripple the education sector.
The Covid-19 pandemic has also presented fresh dynamics that may affect transition decisions, and where the junior secondary schools shall be domiciled.
The concern has seen sub committees under the Fatuma Chege-led task force recalled to fine-tune some of the sticking issues.
Education Cabinet Secretary George Magoha appointed the team to analyse the national rollout of the CBC and advise on key implementation issues.
The team had already advised that the junior secondary education be domiciled in secondary schools.
However, with the limited infrastructure and the Covid-19 realities, the team is back to the drawing board to craft fresh recommendations that are in line with the present circumstances.
"Yes, we have small committees meeting and they have been working throughout. I may not say much, but it is true that Covid-19 has also presented new realities that must be factored in," said Chege, who is also a deputy vice chancellor at Kenyatta University.
She said smaller teams had been meeting to thrash out sticking issues.
Basic Education Principal Secretary Belio Kipsang, Teachers Service Commission CEO Nancy Macharia, national examinations boss Mercy Karogo and director of Kenya Institute of Curriculum Development Charles Ongondo also sit in the committee.
Sources within the CBC task force revealed that teachers staffing will be a major hiccup when learners transit, as more teachers will be needed.
Placement criteria for learners to junior secondary schools will, however, be the biggest headache given that there shall be no national examinations before transition.
President Uhuru Kenyatta announced that all Grade Six learners would transit to Grade Seven (junior secondary school) without exit examinations.
"How will we know that this learner will be admitted to this school for junior secondary level? Form One placement has a criteria based on merit, choice and affirmative action. What will this one be based on," asked a member of the task force.
The sources in the meeting also hinted that their proposal to have national schools and some extra county schools exempted from taking in junior secondary students still hangs in the balance.
Some committee members had suggested that national schools and some extra county schools only admit Form Ones, noting that this would ease pressure from some schools for ease of transition.
Magoha had said the ministry has full data of schools from nursery to university education, and noted that the information would be used to make critical decisions.
The data was collected by the CBC task force and part of it included features such as size of school compound, classrooms, available toilets for boys and girls and size of play field.
Also recorded were laboratories, dormitories, workshops for tertiary institutions and available security features such as gates, fence and CCTV.
Staffing data for each school, location of the schools and distance between one school to the next, total enrolments in the school, land mass area of the school and whether it has a title deed or not were also recorded.