Take your online classes seriously, universities told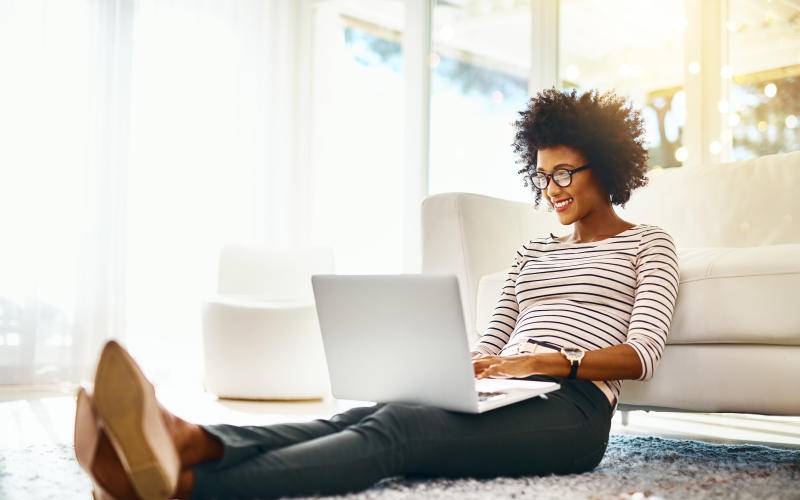 University students who want to undertake online lessons should be recruited in the same way those undertaking full time classes are recruited, a State official has proposed.
Speaking on Friday at a forum held by the Commission for Higher Education (CUE), the Principal Secretary for University Education and Research Simon Nabukwesi said the issue of quality online teaching was under close scrutiny by employers, policy makers and the public.
"They want to see a return on investment made in university education," said Nabukwesi.
Players in higher education who attended the forum in Nairobi said not all students want to physically attend classes.
"Not all learners want to study conventionally. We should allow those who want to take their lessons online to be recruited strictly for that," said Ezra Maritim, the Director, School of Distance Learning at Egerton University.
Kenya Universities and Colleges Central Placement Service (KUCCPS), however, said the proposal was not practical since institutions are allocated students per programme.
KUCCPS Chief Executive Officer John Muraguri said universities can come up with their own internal ways of getting learners to enroll for online lessons.
"Once we allocate them students, they can now draw their own internal ways of guiding the learners to enroll for online lessons," said Muraguri.
"This is not a matter of placement by KUCCPS. It is an internal matter based on institutions capacities."
Nabukwesi had challenged the universities to adopt more innovative approaches that foster diversified learning experiences that enable students to thrive.
"Emerging techniques of teaching and technology need to be embedded in the programmes offered in university," said Nabukwesi.
The two-day meeting brought together scholars and policy makers to discuss strategies taken by universities in responding to the rapid technological disruptions occasioned by natural calamities such as the Covid-19 pandemic.
About 300 local and international delegates from diverse professional backgrounds attended the meeting.
CUE chairperson Chacha Nyaigoti-Chacha said Covid-19 has had a devastating effect on the delivery of education globally.
"The university sub-sector has had to adjust and embrace digital learning platforms to ensure continuity of teaching and learning," he said.
CUE Chief Executive Officer Mwendwa Ntarangwi said the pandemic has caused a series of unprecedented events that have affected the education sector.
Ntarangwi averred that the pandemic has thrown both public and private universities into uncertain waters since each is forced to move lessons online; a development that he said has greatly impacted the institutions financially.
Maritim said a clear policy on online learning must be developed. He stressed that online learning has never been mainstreamed in most universities with the programme largely used as a revenue stream.
"Financing of distance learning has always been an income generating initiative. It has remained undeveloped," said Maritim.
Daystar University Vice-chancellor Laban Ayiro said technology has come in handy. "Cost of bundles, uncertain connectivity, and capacity of both instructors and learners to utilise technology platforms still exist," said Ayiro.
Education Cabinet Secretary George Magoha told the university managers that government's financial support was limited.
Magoha challenged university managers to come up with ways of transforming their teaching practices in response to challenges such as Covid-19.
"It is universities themselves that must come up with solutions to challenges that face them," said Magoha.
USIU-Africa Vice-chancellor Paul Zeleza also said university managers must come up with solutions to current problems.
"Besides the ability to demonstrate confidence and empathy, leaders are also expected to demonstrate self-awareness, motivation, and social skills, rather than being egotistic, impulsive, and prone to bullying and micromanagement," said Zeleza