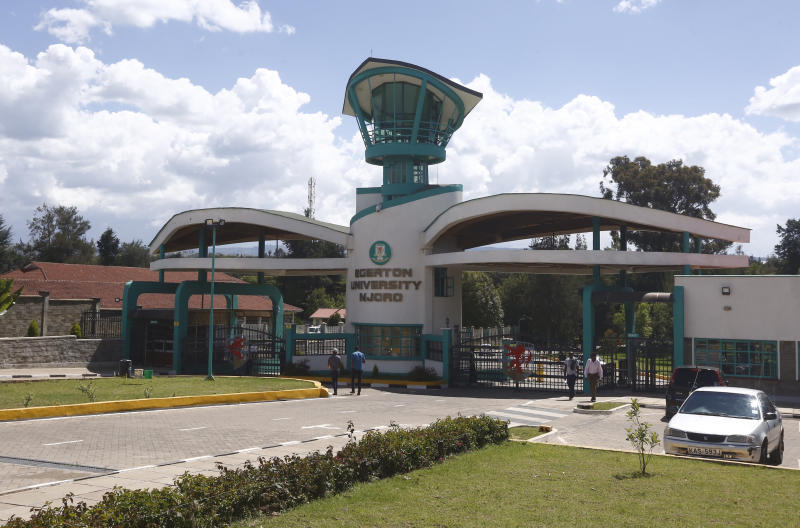 University dons at Egerton University will commence their strike on November 4, if the institution does not pay up staff salaries.
University Academic Staff Union (UASU) national officials issued a seven-day ultimatum to the university's administration on Wednesday, protesting a 40 per cent pay cut slapped on their members seven months ago.
The strike that is likely to start next week will paralyze both physical and online learning.
UASU National Secretary-General Constantine Wasonga after meeting with the staff insisted that the lecturers will not back down unless they get paid millions owed to them.
Read More
"The strike will take place on 4th, UASU does not threaten… We gave the university ultimatum and to the date the university has not honored what the Labour Court ordered," he said.
The Court had issued conservatory orders for the varsity administration not to slash lectures' salaries.
Mr. Wesonga said he had written a letter to the management last week, and the VC responded that they will engage the Education Ministry to resolve the issue. "That shows the VC is not human at all because from April to date, it means she did not see it wise to engage the Ministry to pay our members," he said.
He accused the institution of disregarding court orders to pay lecturers Sh198 million arears accrued for the past seven months.
On whether there is room for negations, he said it will only happen if the money is wired into lecturers' accounts.
Last week, the lecturers gave the varsity administration an ultimatum to pay full salaries and arrears owed, failure to which, learning would be paralysed.
Led by UASU National Chairman Muga Kolale, the lecturers demanded full pay, claiming the institution had raised enough funds since the students had resumed and paid their fees.