Targeted testing at Maranda as student tests positive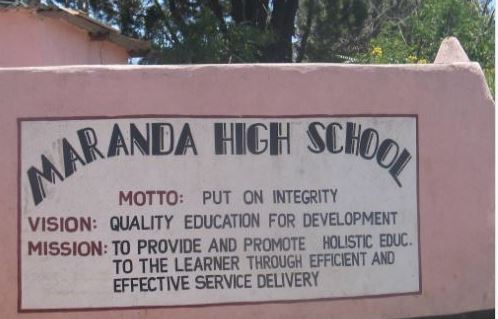 The Ministry of Health has begun targeted testing for Covid-19 at Maranda High School after one student reportedly tested positive.
According to Siaya County's Director of Public health Kennedy Orwenjo, one positive case was found in the school last weekend and as a result of this, they have begun targeted testing.
He told Standard Digital that they are currently doing contact tracing and only testing those who may have had contacts with the index case.
The Maranda High School student who tested positive for the coronavirus has been put in isolation at the Bondo sub-county hospital's isolation unit.
Orwenjo has however dismissed claims that they have begun mass testing to all the over 600 Form Four students at Maranda High School, noting that they still do not have the capacity of doing the mass testing.
He also dismissed claims that there is one of the teachers from the same school who has also been put in isolation.
"The targeted testing just began yesterday and we are still waiting for the results," he said.