Learning in universities, colleges to resume on October 5, says ministry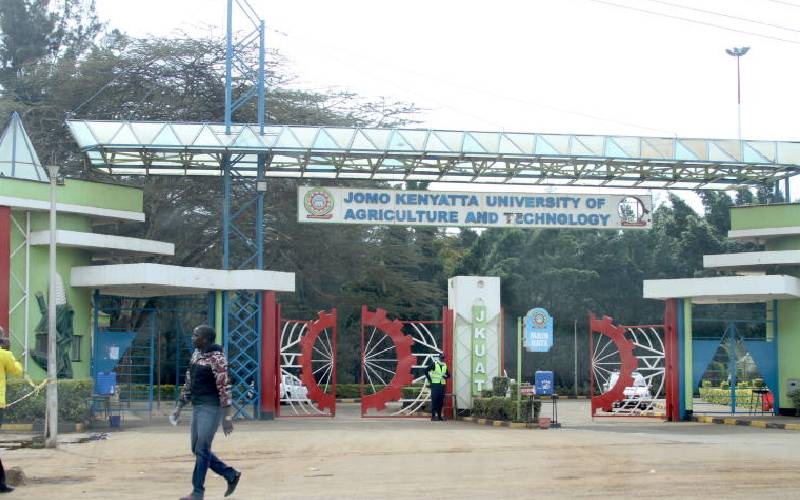 Public university and colleges will resume learning on October 5, the Ministry of Education has announced.
Through a statement sent to media houses, on Tuesday, the ministry said students in their final year of study in all public universities and tertiary institutions will report on October 5 before others are allowed back.
President Uhuru Kenyatta during his 12th presidential address on Monday said the ministry in consultation with the Ministry of Health would be preparing a timetable for the resumption of learning in all the institutions.
According to the statement, the university council and senates will announce dates of resumption for other academic classes in due course.
"Respective university councils and their senates will announce the date for resumption of in-person learning for students in other academic classes with priority being accorded to those undertaking science-based courses," read the statement in parts.
"The boards of technical training colleges and TVETs will announce the resumption date for in-person learning for other classes, with priority being accorded to students undertaking practical courses."
However, the reopening will only take place once respective institutions observe strict adherence to the Covid-19 health and safety protocols.
All those entering the institutions will be required to observe high level of hygiene, wear face masks, wash their hands and adopt innovative approaches to uphold the guidelines on physical and social distancing.
Mandatory fumigation
The ministry will ensure that institutions that had been designated as quarantine centres are fumigated under the supervision of the Ministry of Health prior to their re-opening.
Learning institutions which don't comply with the safety regulations will be closed.
The ministry directed Councils and Vice-chancellors of different universities to ensure full compliance with the guidelines and protocols issued by the Health ministry.
Education officials and public health officials will continuously monitor and review the levels of compliance with respect to the protocols.
President Uhuru was, however, non-committal on the reopening of secondary and primary schools, saying the government will assess the situation before schools can be reopened.